We left Belgium for Trier, Germany to meet up with Neeley's mom and her boyfriend. Neeley used to live in that area of Germany, and other than seeing some sights, we were also going to see where Neeley used to live and visit with friends who still live nearby. From there we traveled to Patton's grave in Luxembourg, and then down to Strasbourg, France for a few days.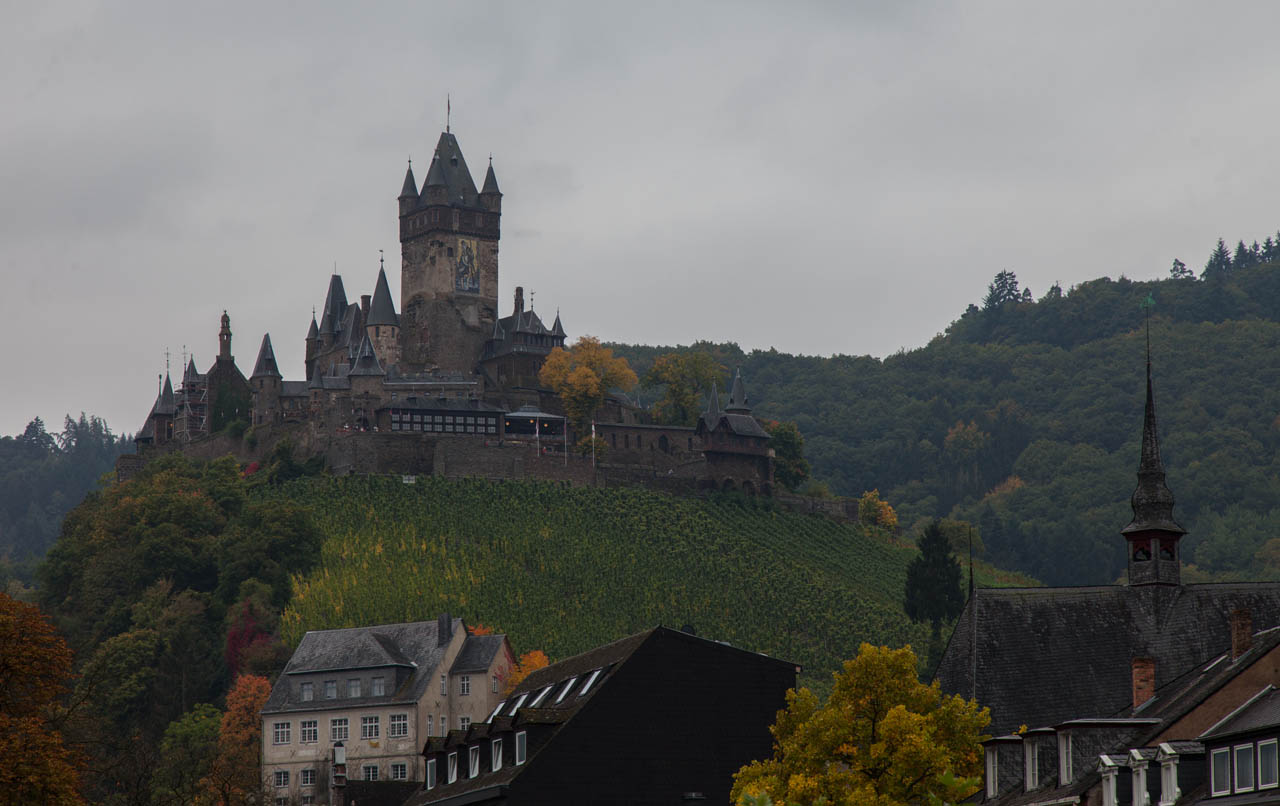 Our first stop was Trier. We drove along the Mosel river and toured the old Roman gate of Trier called the Black Gate (or Portra Nigra). We dined at a fantastic little place called Aom Ecken. It's hidden away on a small street next to a bicycle repair shop. It is crowded, but friendly and the food is fantastic. The service is slow, but we shared a table with some locals and had a grand time.
After our first night, we moved to a hotel in the little town of Birkenfeld, that used to house many of the American military who were stationed near there. The military base is now closed and the old housing has been turned into apartments. Neeley and her family lived in the little town of Schwarzenbach and friends, the Schmidts, still live nearby. We spent a couple of days with them.
During this stop we had a dinner of Speissbraten, a BBQ style that is a specialty of the small town on the Nahe River, Idar-Oberstein. We ate at Restaurant Kammerhof. Ignore the reviews on Trip Advisor and go there for their spiessbraten. It is the best grilled pork we have ever eaten. We cannot speak to anything else on the menu, but we're not sure why you would go there for anything else. Neeley and I ate enough to put us into a food coma from all the great food. It was wonderful visiting with the Schmidts and we thank them for finding such a great restaurant.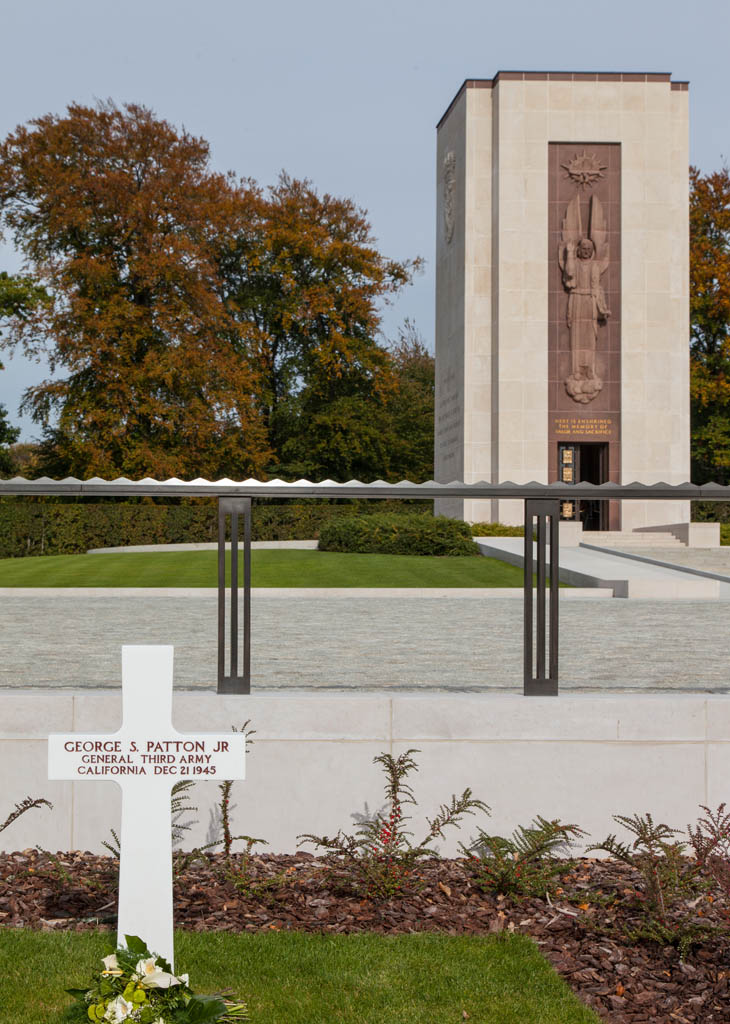 Leaving Germany, we made a detour to see Patton's grave in Luxembourg. We spent some time at the American Cemetery before heading out to Strasbourg. The cemetery contains the remains of many of the allied soldiers who died during the Battle of the Bulge.
From Luxembourg, we drove to Strasbourg, France. Strasbourg is town with a great mix of old gothic (reminded me a little bit of Bruges) and modern France. Their cathedral was celebrating it's 1000 years of history while we were there. This cathedral is considered the finest example of high Gothic architecture in Europe. Strasbourg, the capital of Alsace is a beautiful town with a quiet canal, old architecture, little shops and restaurants. The newer town square has great shopping with modern shops, including a Galleries Layfayette from Paris.
Unfortunately, Neeley got food poisoning on our very first night, so we spent most of our first day resting in the hotel. Luckily, we found a great hotel concept called "Apparthotel" which is a mix of hotel and apartment. The one that we stayed in had a well-equipped kitchenette, workspace, comfortable bed, good-sized bathroom, storage for longer-term stays, and a hall with room for our luggage, a coat rack, etc. All of this can make for a more comfortable stay if you are traveling longer-term. There are apparthotels like this all over Europe and many are well-priced. When you search in Expedia, search the city you are visiting for "apparthotel". It's a great alternative to a traditional hotel.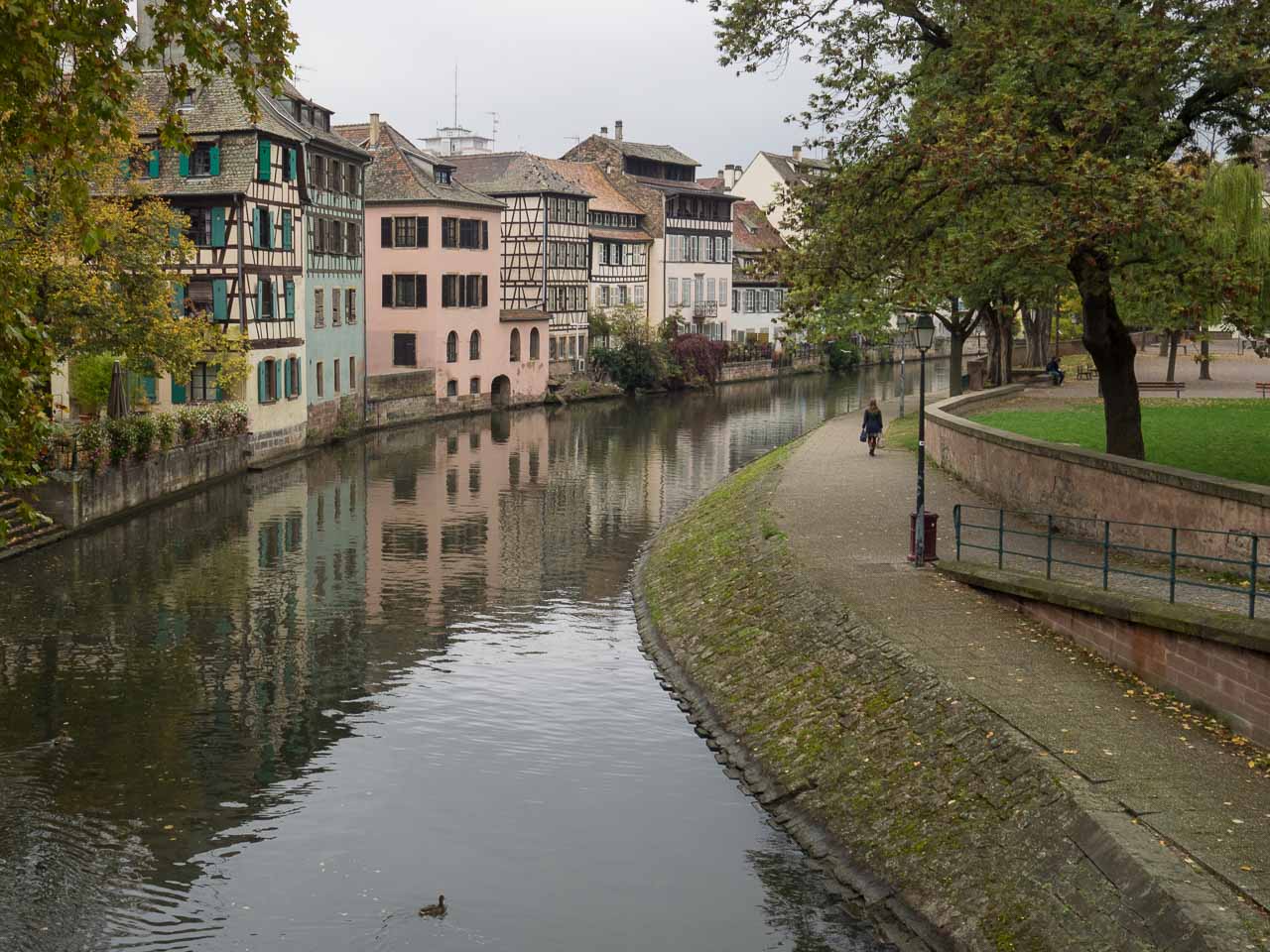 Once Neeley felt better, we spent our time just wandering around Strasbourg. She says that the broth at the Ramen Shop in Strasbourg's downtown shopping area helped her get her strength back. Sadly, we had to say "farewell" to Neeley's mom and her boyfriend. They continued on towards Bavaria and we hopped a train to Paris.
Enjoy the gallery of our images of Strasbourg below.
-Matt (travelling 8-16 Oct 2015)