After a few relaxing days in Strasbourg, we took the TGV train to Paris. It was our first trip using our Eurail Pass. We have been to Paris recently, so this trip we wanted to focus on wandering more, taking a bike tour to Versailles, visiting some museums, and discovering a few off-the-beaten path spots.
Neeley read about a new exhibit at the Musee d'Orsay, "Splendour and Misery. Pictures of Prostitution, 1850-1910". It was controversial locally, but the fuss seemed to me more with the critics because the line to get in was long. It was an interesting exhibit, highlighting artists in Paris who painted prostitutes, featuring them as dancing girls, actresses, goddesses, and as prostitutes in their paintings and photographs. The exhibit explored the relationship between artists and prostitutes and sexuality at the end of the 19th century.
While at the museum, we stopped in to visit the Vincent van Gogh paintings that are on permanent exhibit at the museum. He is a favorite of Neeley's.
The following day we met up with our friend from California, Susan, who was in Paris for the month. We photographed along a portion of the hidden railway or la Petite Ceinture. This is an abandoned section of railroad tracks that circle the city. This railway was closed in 1934 and has remained abandoned since. Technically you are not supposed to walk along these tracks, but sections of it are quite safe and many others have broken in through the sealed fences to explore what is left of the tracks and stations. We found tons of graffiti, a community garden, and randomly abandoned items such as shoes, a coffee mug, and others.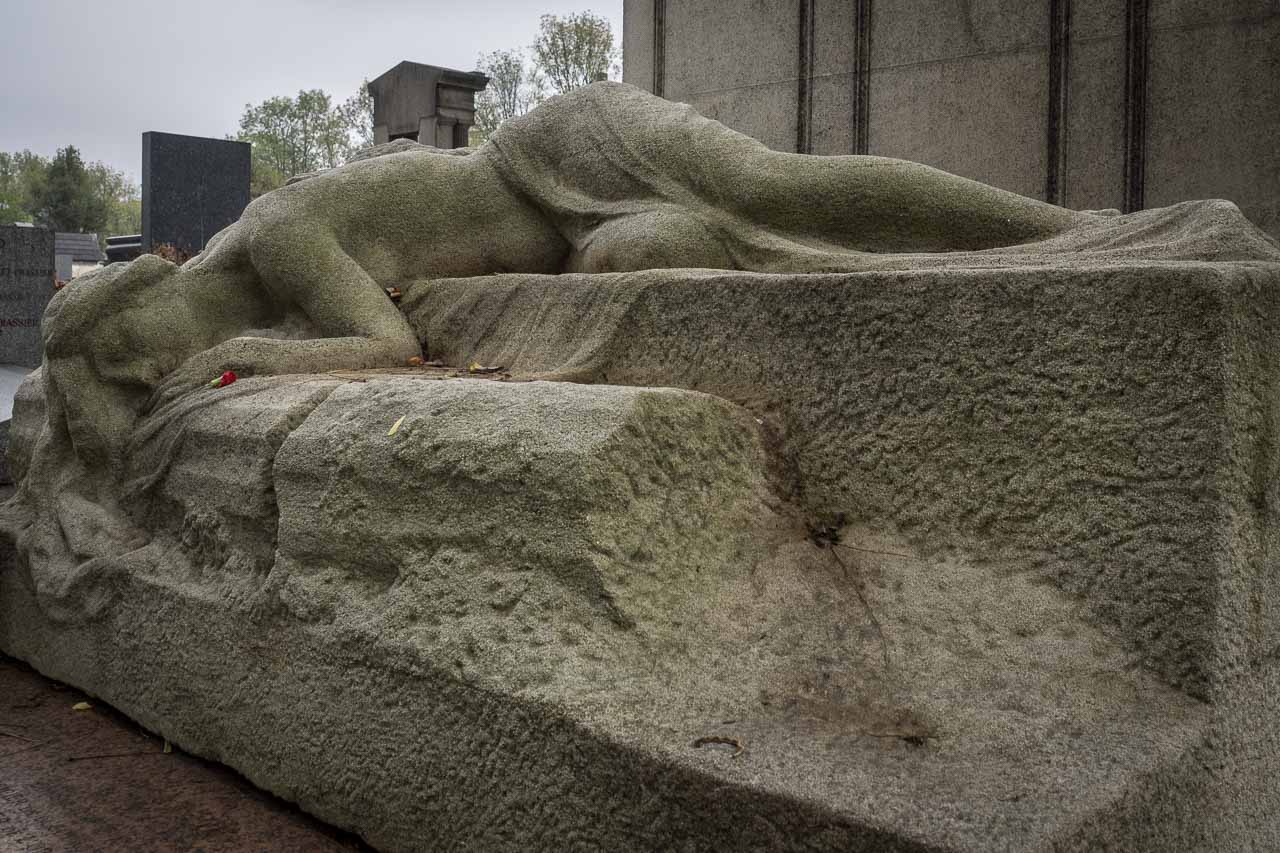 We then wandered to Pere Lachaise Cemetery to poke around. It's a massive necropolis and if you are interested in visiting cemeteries, it's one worth spending at least and hour or more in. There are many famous people buried here, as well as memorials to the victims of the death camps of world war two. We spend a couple of hours looking for some famous graves, such as Oscar Wilde and Edith Piaf, and just wandering through to see the beautiful graves and mausoleums.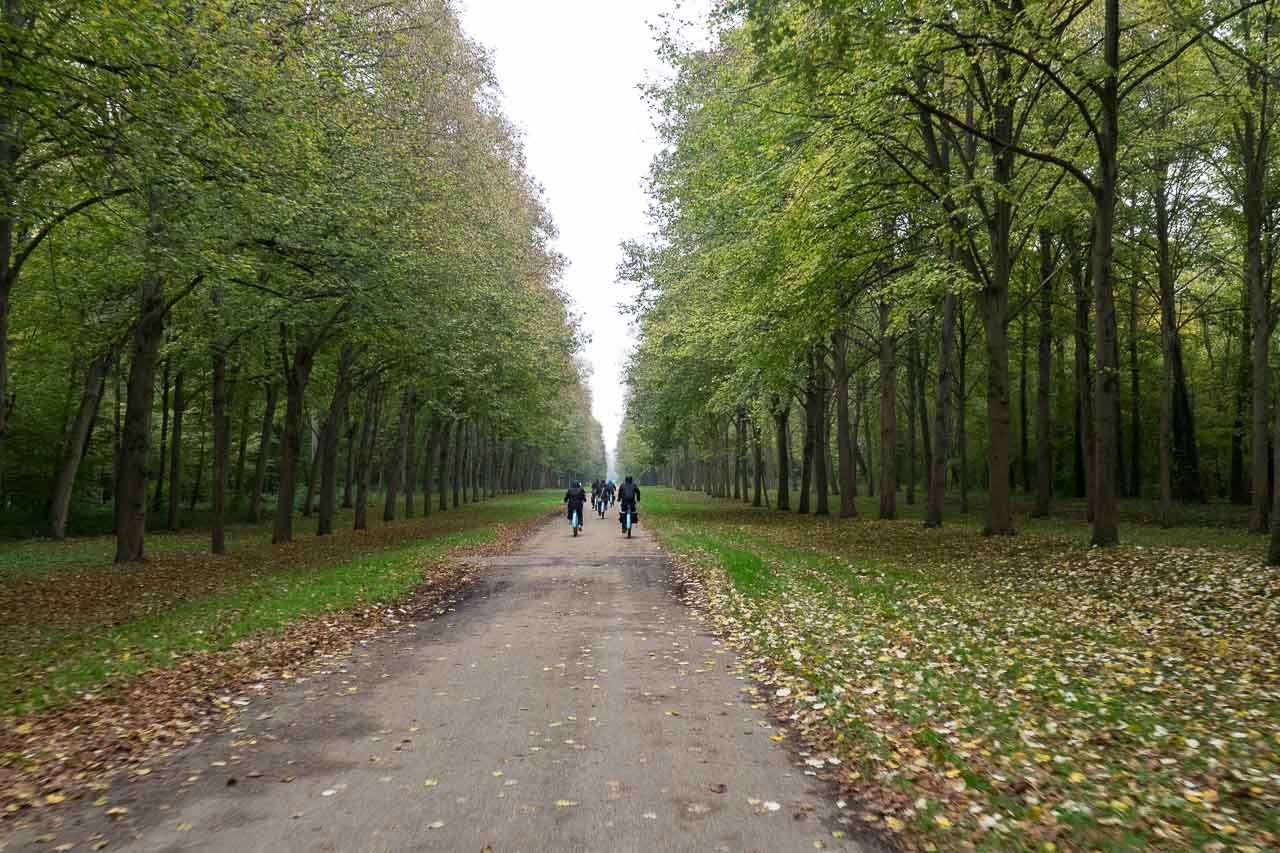 After spending a couple days in Paris, we decided it time to return to Versailles. Back a number of years ago (*cough* more than ten *cough*) we took a bike tour of Versailles. It was colder now, but still well worth it. You get a chance to see and do things you wouldn't normally on foot, like having lunch at the end of the Garden of Versailles with a tremendous view of the palace. If you are spending more than a couple days in Paris, please do one of the bike tours, and experience Versailles differently than many others.
Our last day we stopped in at the Jeu de Paume, for a retrospective of the photographer Philippe Halsman. Halsman was born in Latvia, became an American, but worked in Paris for most of his life. He collaborated with both Marilyn Monroe and Salvador Dali. He photographed many celebrities for Life Magazine and became quite well known for his philosophy of jumpology where he asked a subject to jump for the camera resulting in unique and whimsical photos of some of the world's celebrities. If you visit Paris while this exhibit is still going on, we highly recommend it. It is a fantastic retrospective of Halsman's work.
Sadly, our trip to Paris was all too short, but it was time to move on.
-Matt (travelling 16-21 Oct 2015)