Neeley and I are planning on being in Europe until the end of the year, when we will be teaching a photography workshop in Rome. However, as USA passport holders, we are only allowed to be within the Schengen area of Europe for 90 days every 180 days. Sitting down with a calendar, we quickly realized we would need to leave the Schengen area for about a week to stay legal in our travels. After some staring at a world map for a bit, we decide to go to Kiev and explore a place neither of us had ever been to.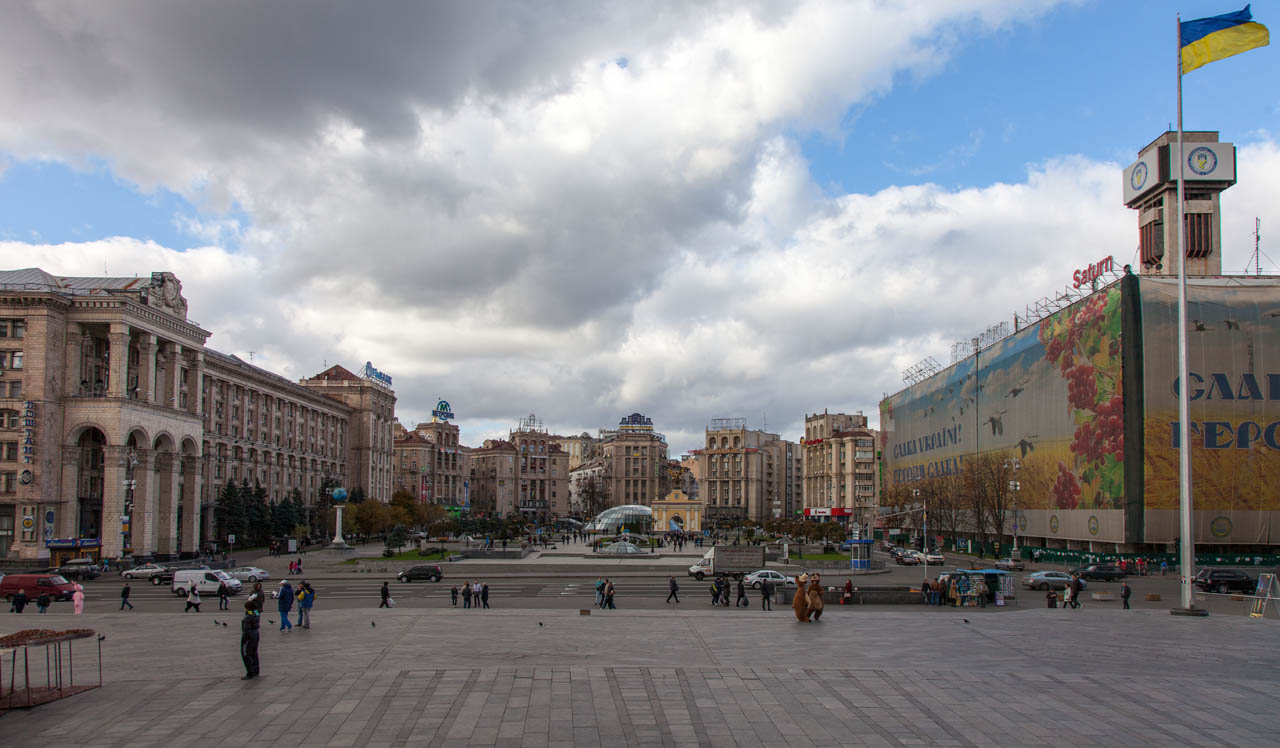 We had no idea what to expect, but we dove in. We scheduled ten days, which was enough to give us some buffer in Schengen, and enough to explore Kiev. We also planned a two-day trip to Chernobyl to photograph the ghost town of Pripyat.
We arrived in the evening, and got a ride to our apartment with help from our great Airbnb host, Natalya. The apartment was in a pre-revolutionary style apartment building with businesses on the ground floor, apartments on the higher floors built around a square in the middle. This style is great in cities because the apartments are quieter, as this one was. We had a comfortable multi-room apartment with a full kitchen, cable, super fast internet that cost less than $40 per night. We crashed for the evening after scanning local tv channels, finding nothing but dubbed movies, talks shows, and music videos in Russian.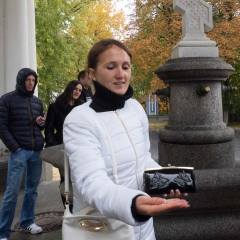 Over the next couple of days, we took some free walking tours of Kiev so that we could get our bearings and find things in the city. Many European cities have organizations that offer these free tours and they are usually very good. The guides, often students, work for tips. We really recommend seeking these free tours out when you get to a new city. We had two great guides, Olga for the general history tour and Anna for a tour that focused on the architecture of Kiev.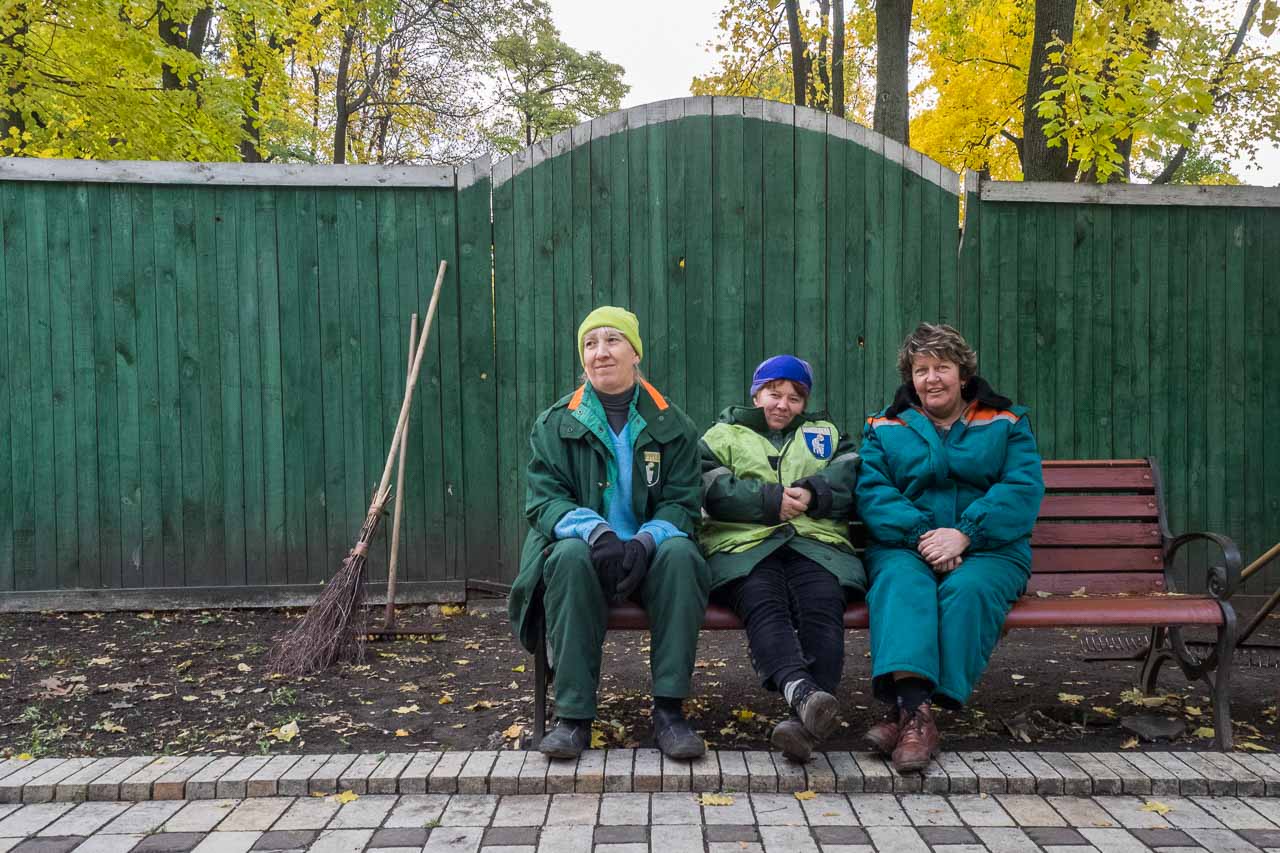 Our tours took us around the center of Kiev offering views of the old Soviet buildings in the area, monuments (Kiev residents really love their statues), and churches in the area. Kiev is a city filled with neglected beauty. Some of it due to lack of funds to tear down older buildings, and some due to long standing public works projects that lack funding to be completed. Some of the churches we visited have been rebuilt relatively recently, as they were destroyed when Ukraine was integrated into the USSR. Others are being rebuilt slowly as public and private money permits.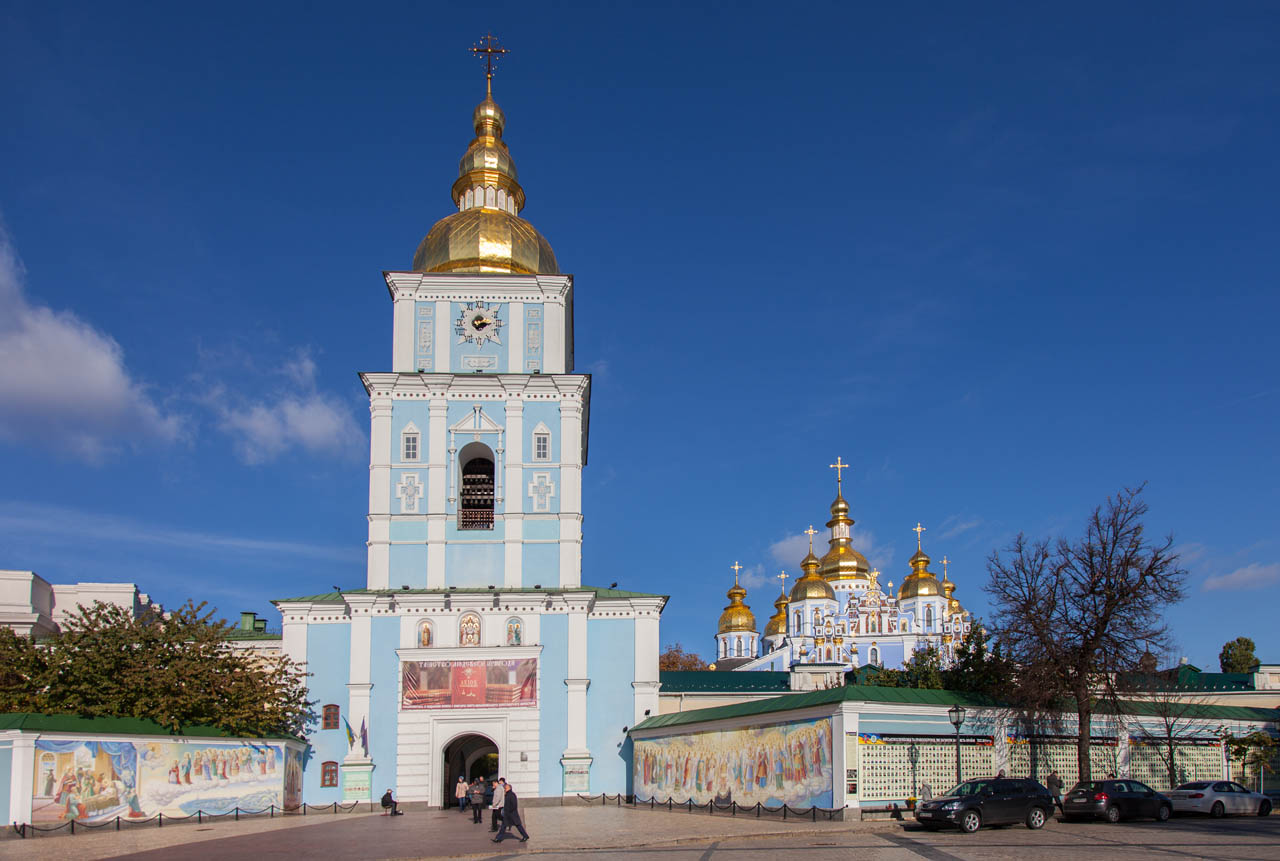 Ukraine is a relatively new country, and is flexing its internal political structure trying to find the best way to self-govern. This is a natural process, but at a cost of financial and personal struggle of its people during this evolution. While in Kiev, we talked with a group of people protesting outside of the government ministries building. Ukraine has suffered from staggering inflation over the past 18 months, and this has caused tough financial strain on Ukraine's people. The large group was peacefully camped outside of government buildings, demanding change, for one reason was that the cost of heating oil coupled with rent had exceeded the average salary, leaving no money left to pay for food, clothing, medical bills, etc. There was no easy answer, but these protesters were hoping to bring attention to their plight and convince the politicians to address these issues in parliament.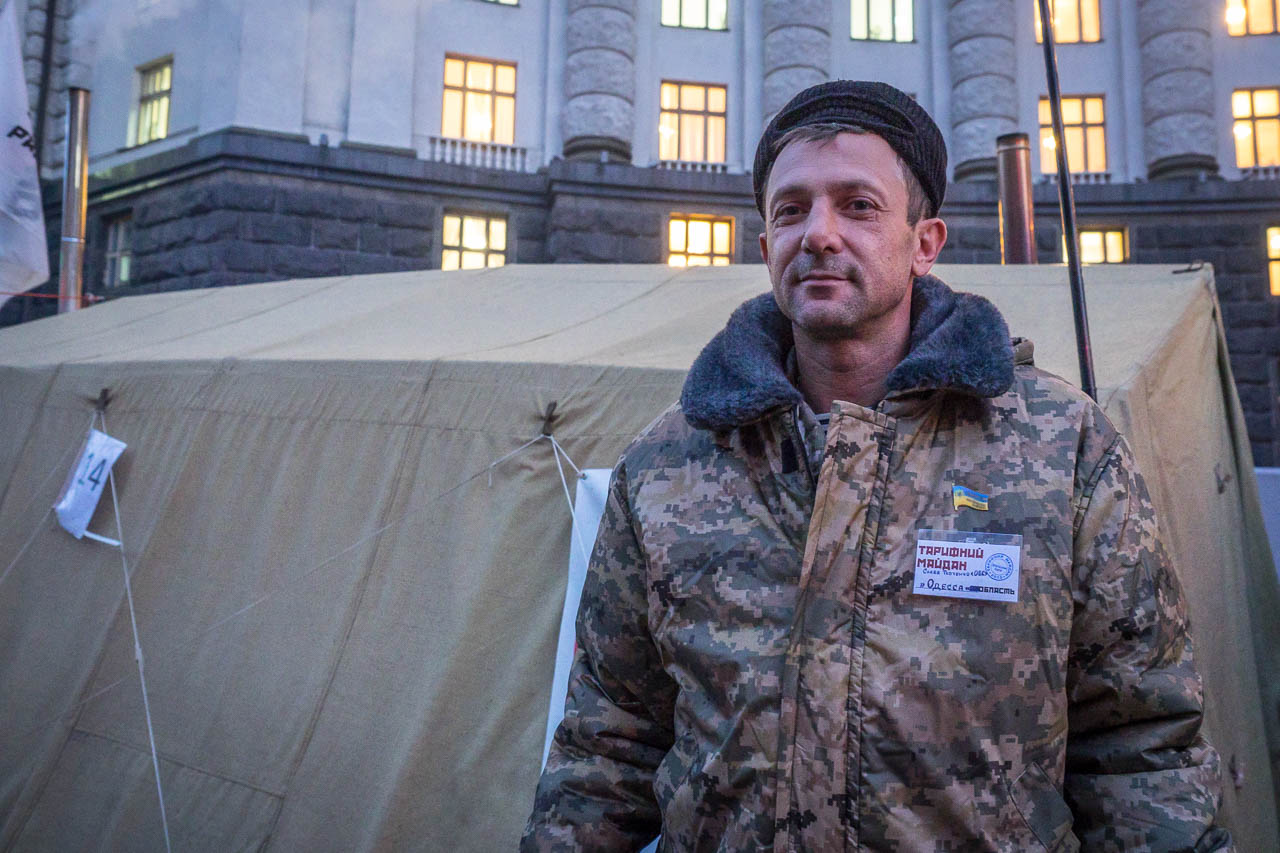 Even with these troubles, we found that everyone in Kiev was quite warm and friendly. Even though English is rarely spoken, shopkeepers tried to help us as best they could. We discussed Polish vs Ukrainian vodka with the local grocery store employee with very few words and a lot of mime. He recommended the Ukrainian vodka.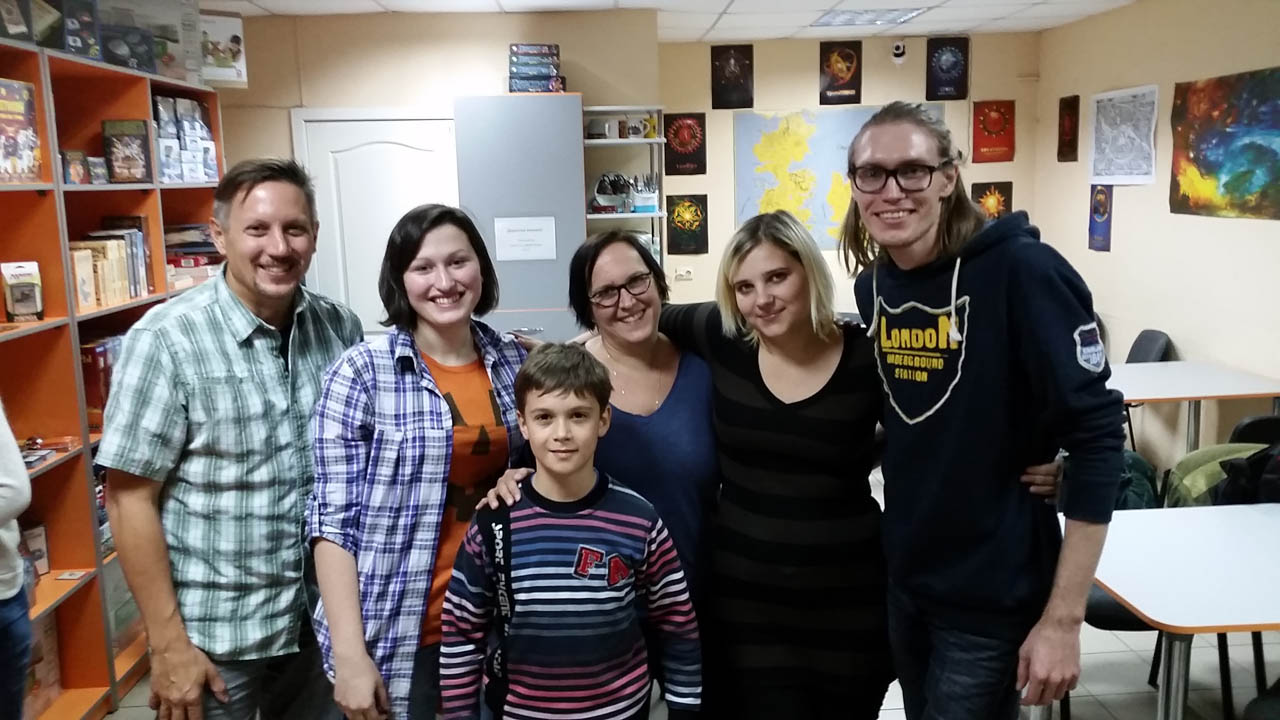 Like in Mexico City, I was able to find a group of people to play board game with. With some searching, and some help from google translate, we found the Kiev Board Game Club. Neeley and I were able to play games with our new friends, Kelli, Denis, Stasia, and Rustam. We had fun, and managed to get out twice during our brief stay to enjoy gaming and talking. Like all good gaming nights, we don't remember who won or lost the games, but we remember the good company we played them with.
When our ten days were up, Neeley and I were sad to go. We had enjoyed our time in Kiev, and were already discussing ways to stop back at some point during our travels.
Our time spent in Chernobyl will be part of our next article, please enjoy the gallery from our time in Kiev.
-Matt (travelling 23 Oct – 1 Nov 2015)