Rome stole my heart when I was about four years old and it has never let go. There is a comfort that I feel each time I go to Rome, as if when I arrive, I will grab my suitcase off the baggage carousel and head directly to my home instead of a hotel. I sometimes wonder if the Romans aren't just a little bit spoiled living in a city with such incredible history, architecture, food, and art. Even the weather is just about perfect most of the year. But when you visit Rome, you realize that the Romans are not spoiled. On the contrary, Romans are very willing to share their home with the world and it is most evident during the Christmas season.
I was giddy as our train pulled into Termini, Rome's central train station. We had almost two weeks to hang out before our workshop started and I was excited to show Matt around Rome. Matt and I organized a photography workshop in Rome and Assisi to take place over Christmas. We arrived in Rome early to relax and see some sights before the workshop participants arrived.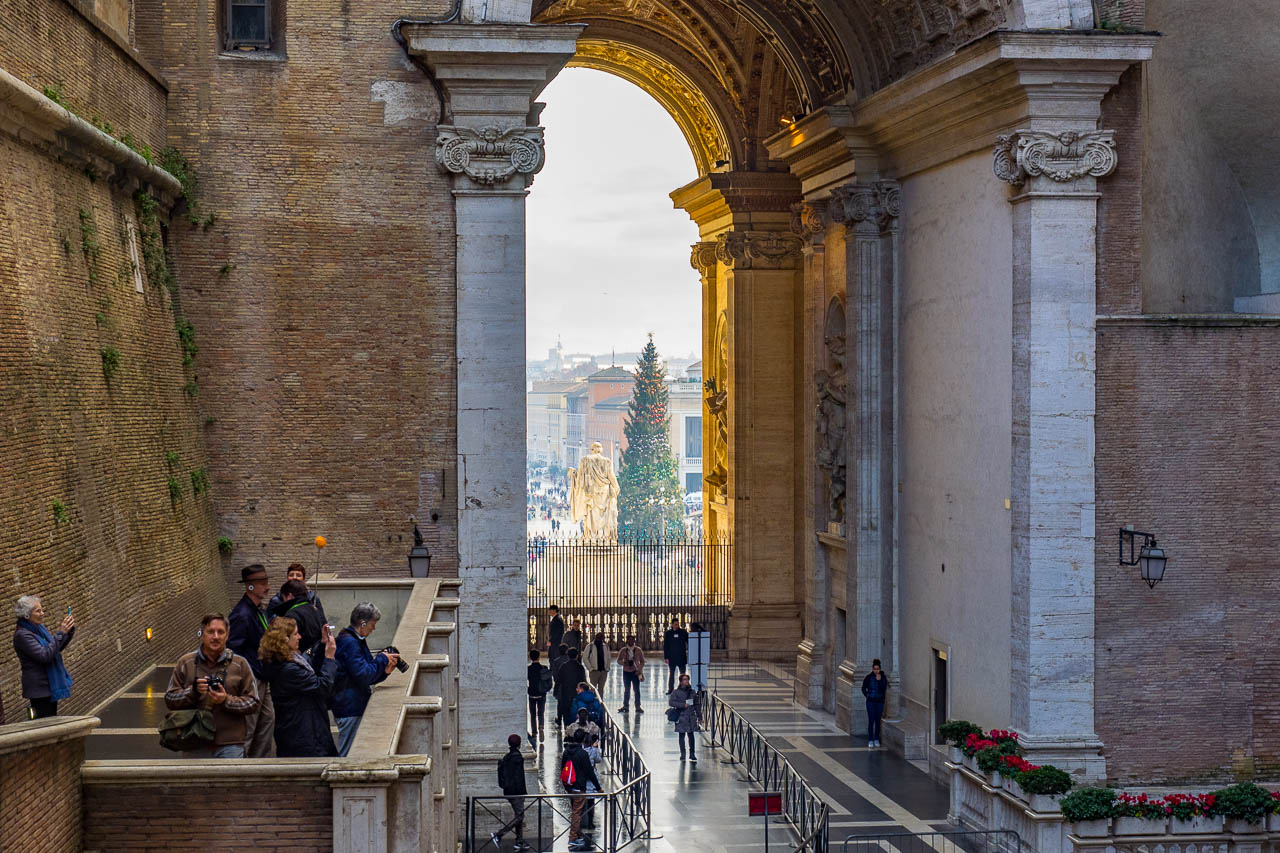 I love Italy in the off-season, and Christmas is one of the best times to visit Rome. The weather is still pleasant, the shops and streets are decorated with twinkling lights, and the Romans reclaim their beloved city from the crowds of visitors that throng the streets during the rest of the year. It is also one of the most delicious seasons in Italy with gorgeous artichokes; puntarelle, a bitter green that compliments the heavier winter dishes; porchetta, slow-roasted pork; sweets; lots of gorgeous fresh olive oil from the harvest in November.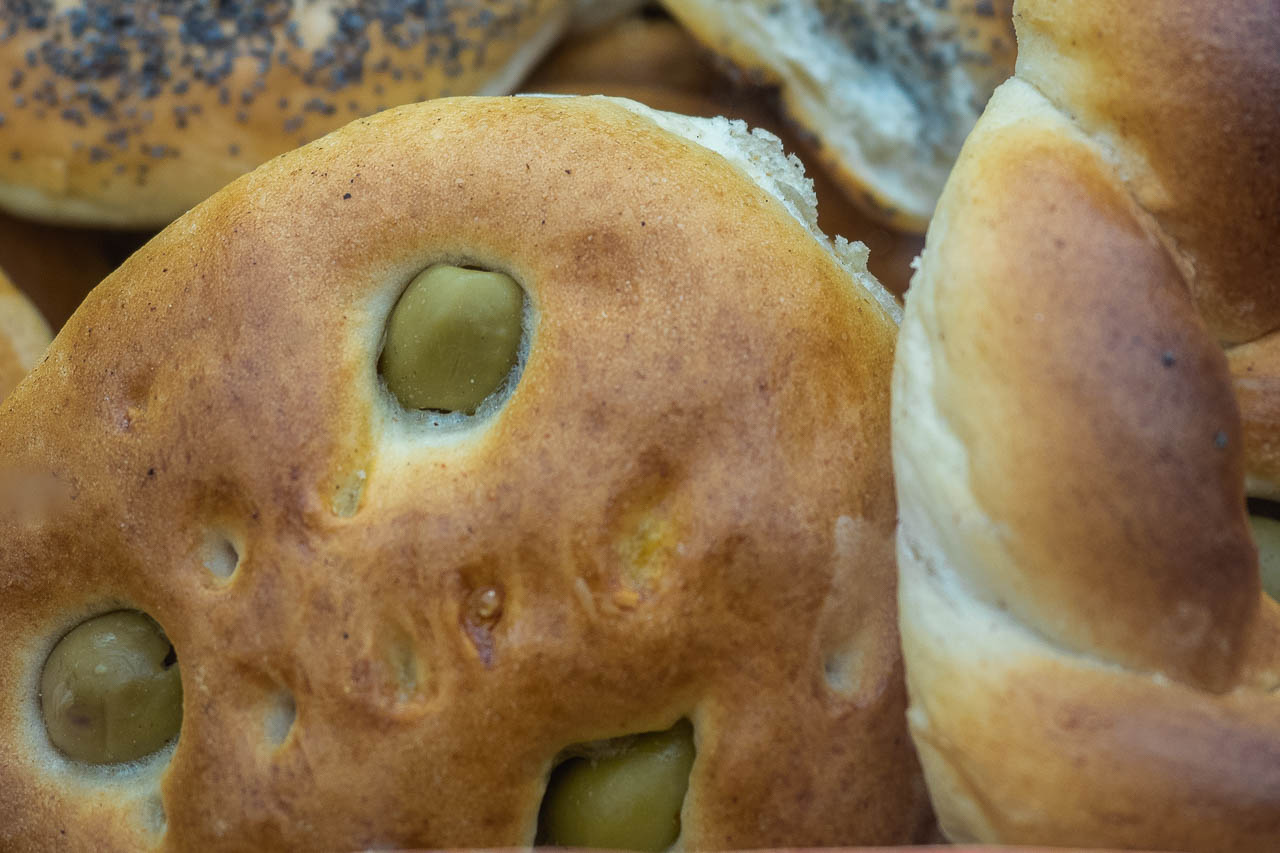 We stayed in a great apartment that we found through Airbnb. It was in the neighborhood called Monte Verde located outside of the Centro Storico or main tourist area. I stayed in this neighborhood several years ago and really enjoyed being out of the tourist zone and in a residential area. We were lucky enough to find a place that was very near several bus stops and the stop for the #8 tram which goes right to the Centro Storico in just under twenty minutes. Our host, Lily, was incredible. Her apartment is beautiful and large. We had a great kitchen, a big bedroom, lots of closet space, and a comfortable living room. She provided pasta, a jar of good sauce, a bottle of wine, and some delicious coffee. The kitchen was also stocked with salt, pepper, olive oil, and vinegar. Our Airbnb experiences in Italy have been fantastic.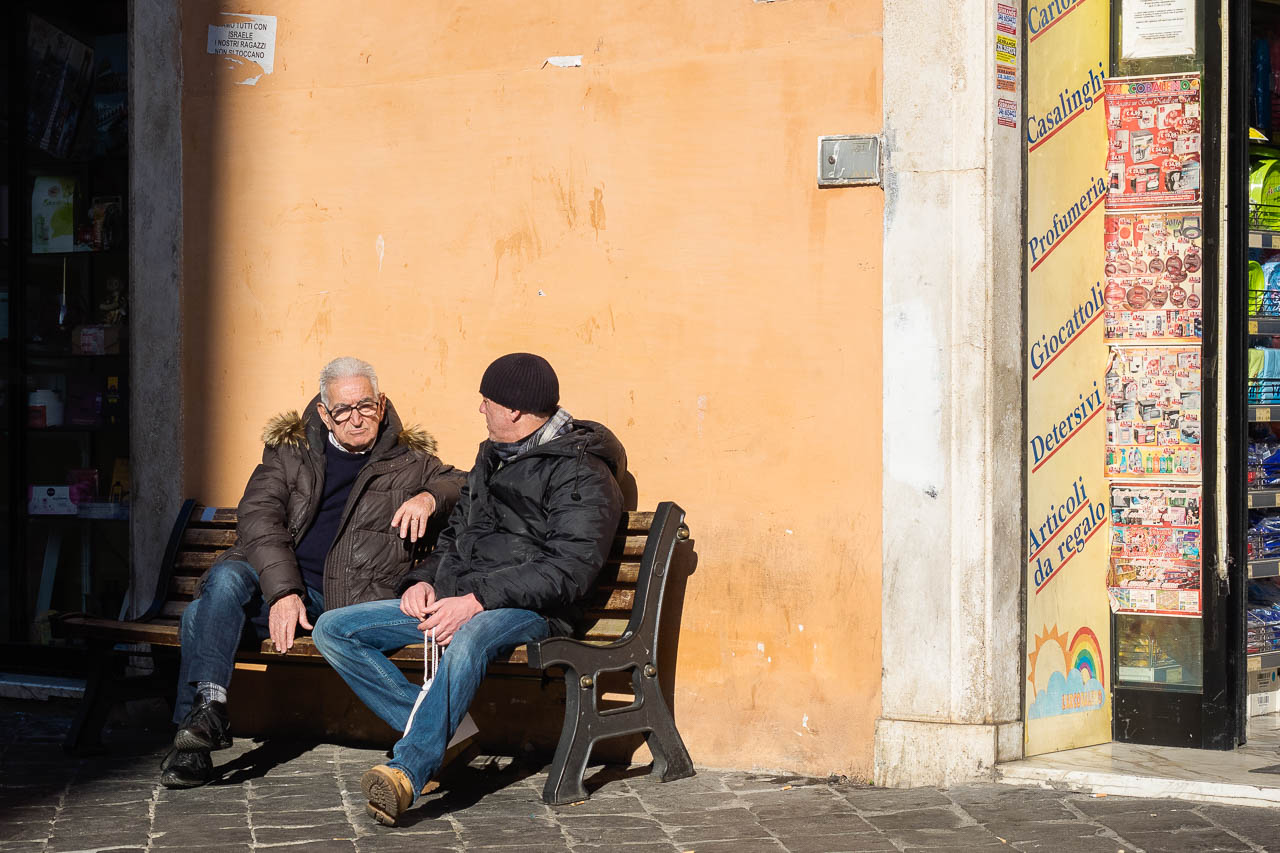 Taking busses and trams in Rome is super easy and you can easy find the correct route if you are using Google Maps or the CityMapper app. The bus and tram tickets (they are the same) can be purchased at most tabbachi (tobacco shops) and newsstands. If you are arriving to Rome on the train, there are a few newsstands in Termini station that will sell the tickets and they all speak English. Some of the bus stops now have screens with arrival times of the various busses on that line and they are fairly accurate. When you get on the bus, make sure that you validate your ticket in the machine. There are usually machines at the front of the bus and by the back entrance.
Once you have your bus tickets, you can easily explore the entire city. If you are like us, you will spend most of the time walking and only using the bus to get to further out neighborhoods, such as Testacchio or Prati. We spent a lot of time in the area between the Patheon and the Tiber River. Those are the streets for wandering and getting lost. Also, on this visit, we spent more time in the Jewish Ghetto, Testacchio, and the streets between Campo de' Fiori and the Tiber River. Rome really is a city for walking.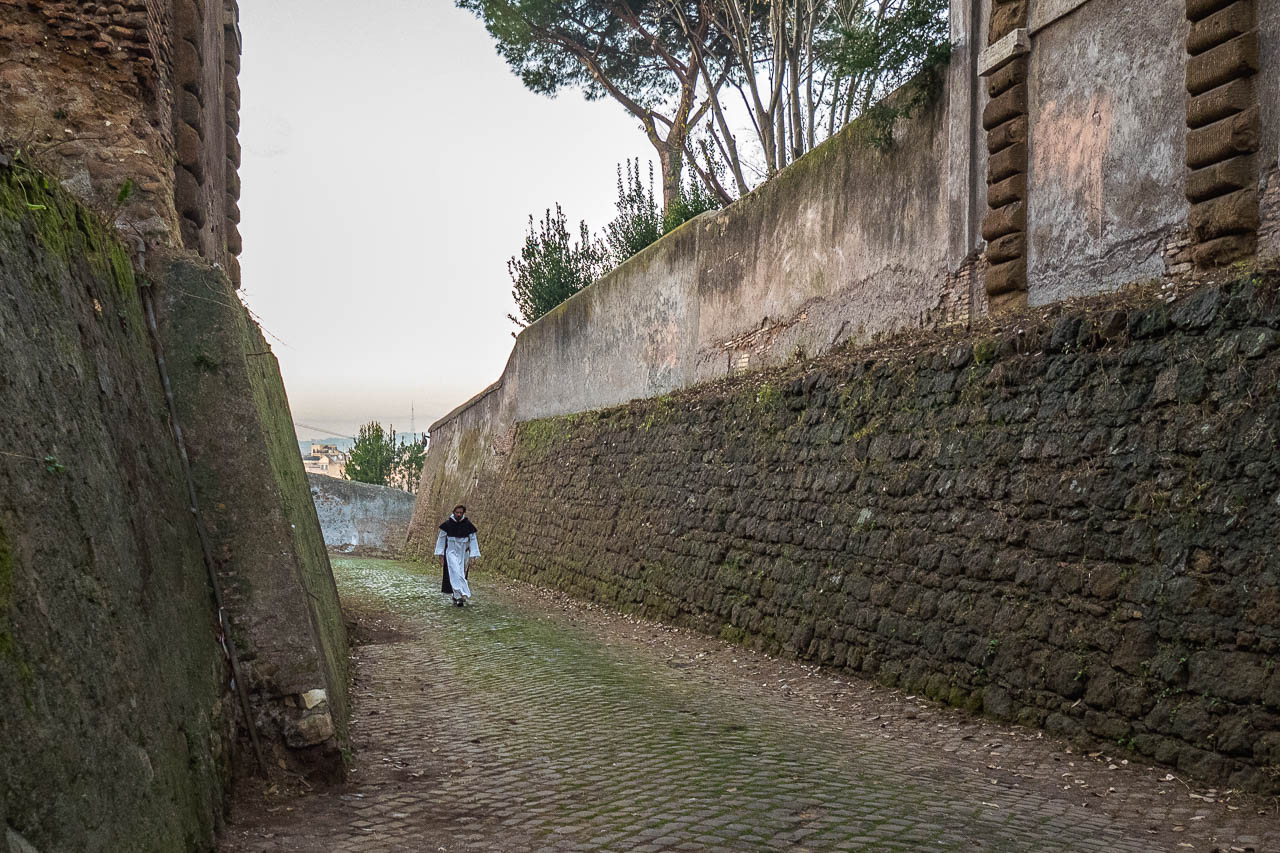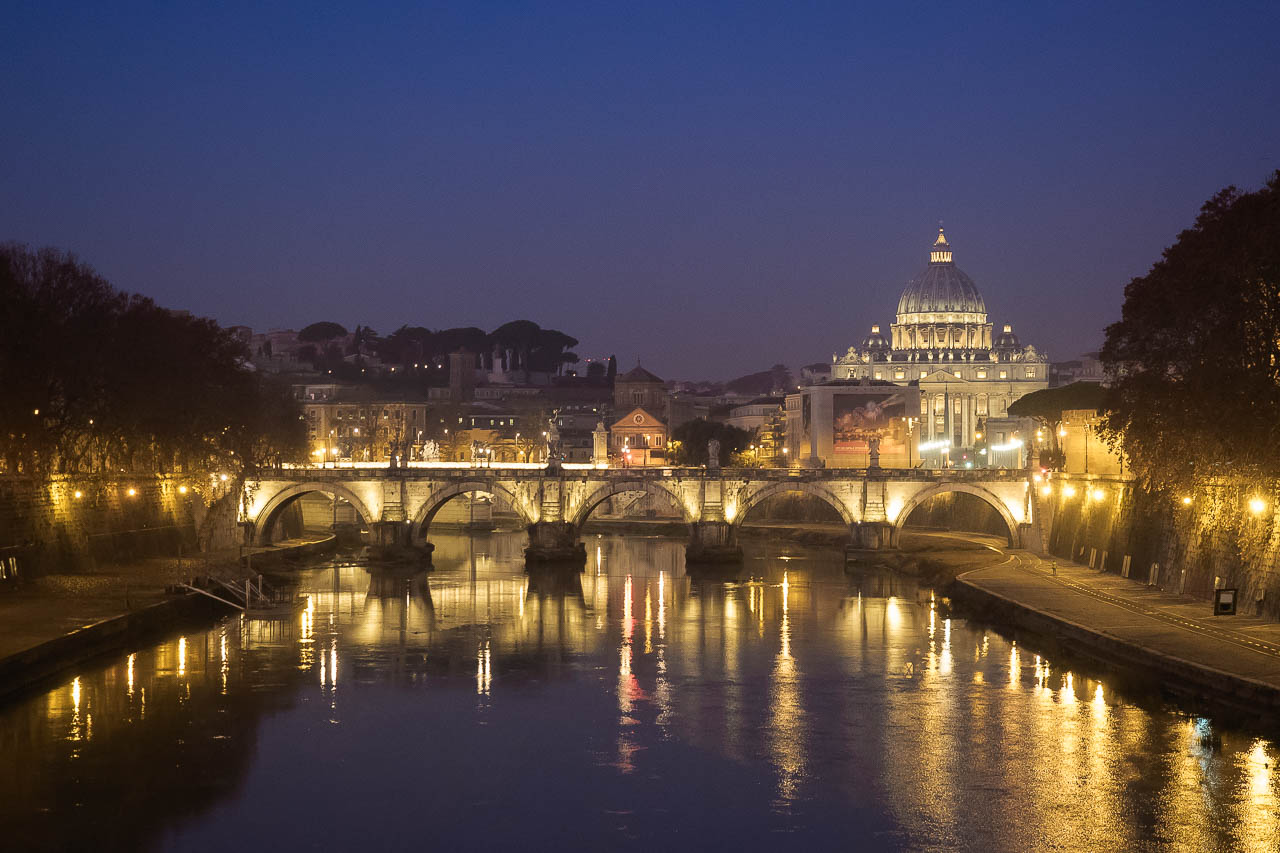 We spent much of our time in Rome wandering the city rather than going to museums and running around seeing all the sights. The gallery below has lots of photos with captions, so you can see just how wonderful Rome is in December. Listed below is a list of some of the fantastic places we ate.
Coffee:
Italy has the best coffee in the world (though Melbourne is a very close second), but even in Italy there are places that are better than others. My favorite in the world is Sant'Eustachio Il Caffè, Piazza di S. Eustachio, 82
My second favorite is La Casa Del Caffè Tazza D'oro, Via degli Orfani, 84 It is located around the corner from the entrance of the Pantheon. If you are facing the front of the Pantheon, look to your left and up the street and you will see Tazza D'oro.
Matt doesn't like coffee (really!), so he has no comment on these places.
Restaurants:
Near Piazza Navona:
Da Francesco, Piazza del Fico, 29, 00186- They serve an incredible truffle pizza as well as really delicious pastas and seasonal dishes. Da Francesco is a popular place so get there early to put your name on the list. Honestly, we love this little area of Rome between Piazza Navona and the Tiber River.
In Trastevere :
La Tavernaccia da Bruno, Via Giovanni da Castel Bolognese 63 – A local family has owned it for many years and it is now run by the two sisters and their husbands. One of the husbands, the chef, is from Sardinia, so some flavors from his home appear on the menu. They have a fantastic local wine menu.
In Testaccio:
Flavio al Velavevodetto, Via di Monte Testaccio, 97 – Their rigatoni carbonara will make you weep with joy. I promise. It's near the Protestant Cemetery/Piramide/Testaccio market and located within the terracotta shard mountain "Monte Testaccio" which has a fascinating history. You really must go just to see the inside of this mountain created by shards of terracotta pots piled on top of each other.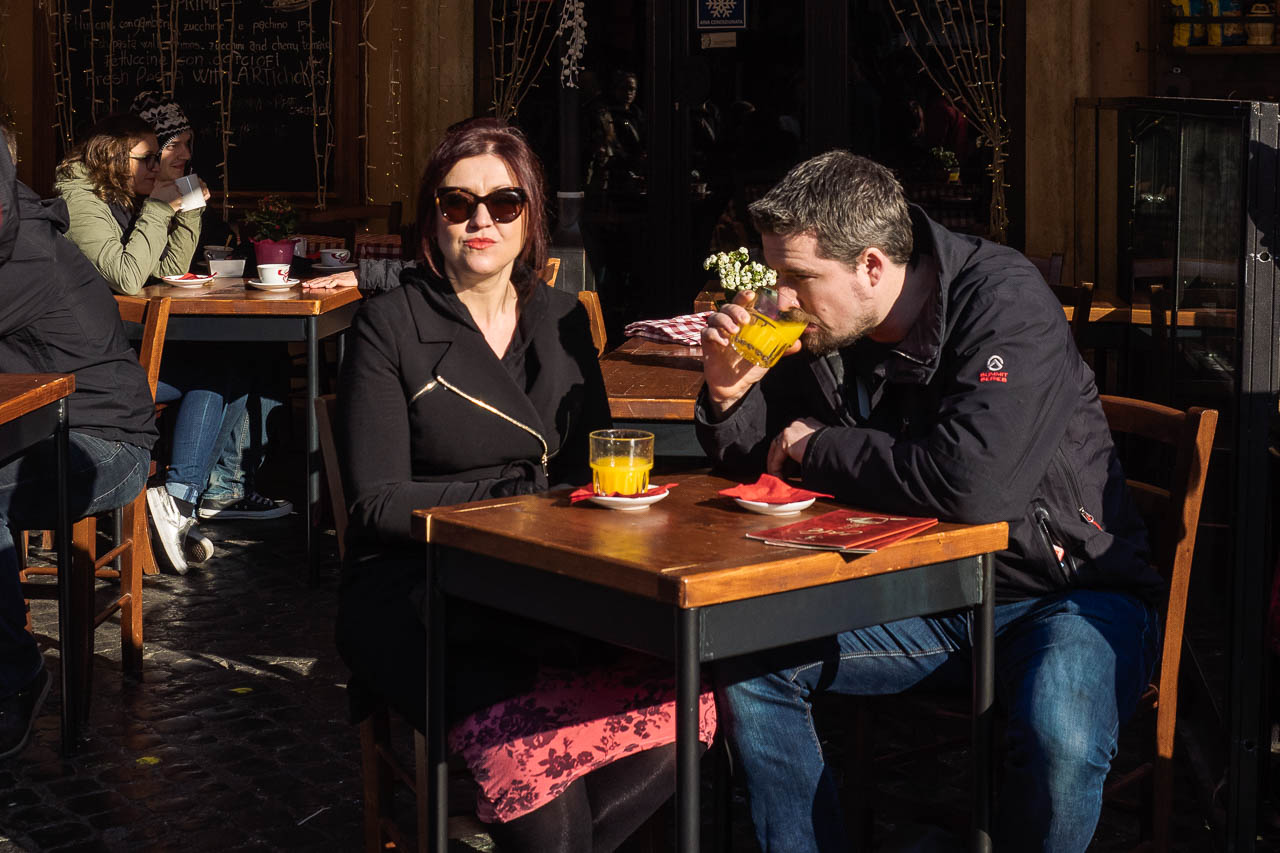 Pizza:
Dar Poeta, Vicolo del Bologna, 45 in Trastevere. Their pizza is delicious, as is a lot of pizza in Rome. What makes this place shine is their Nutella calzone with ricotta. Make sure to leave room for this dessert.
Pizzarium, Via della Meloria 43 (right next to the Cipro metro stop). Gabriele Bonci's GENIUS pizza al taglio concoctions are probably the best in Rome. We stopped in for a couple of slices with friends and ended up trying everything that he had. He also made some special slices for us. It is standing room only as there aren't any chairs. They do have a good wine and beer selection.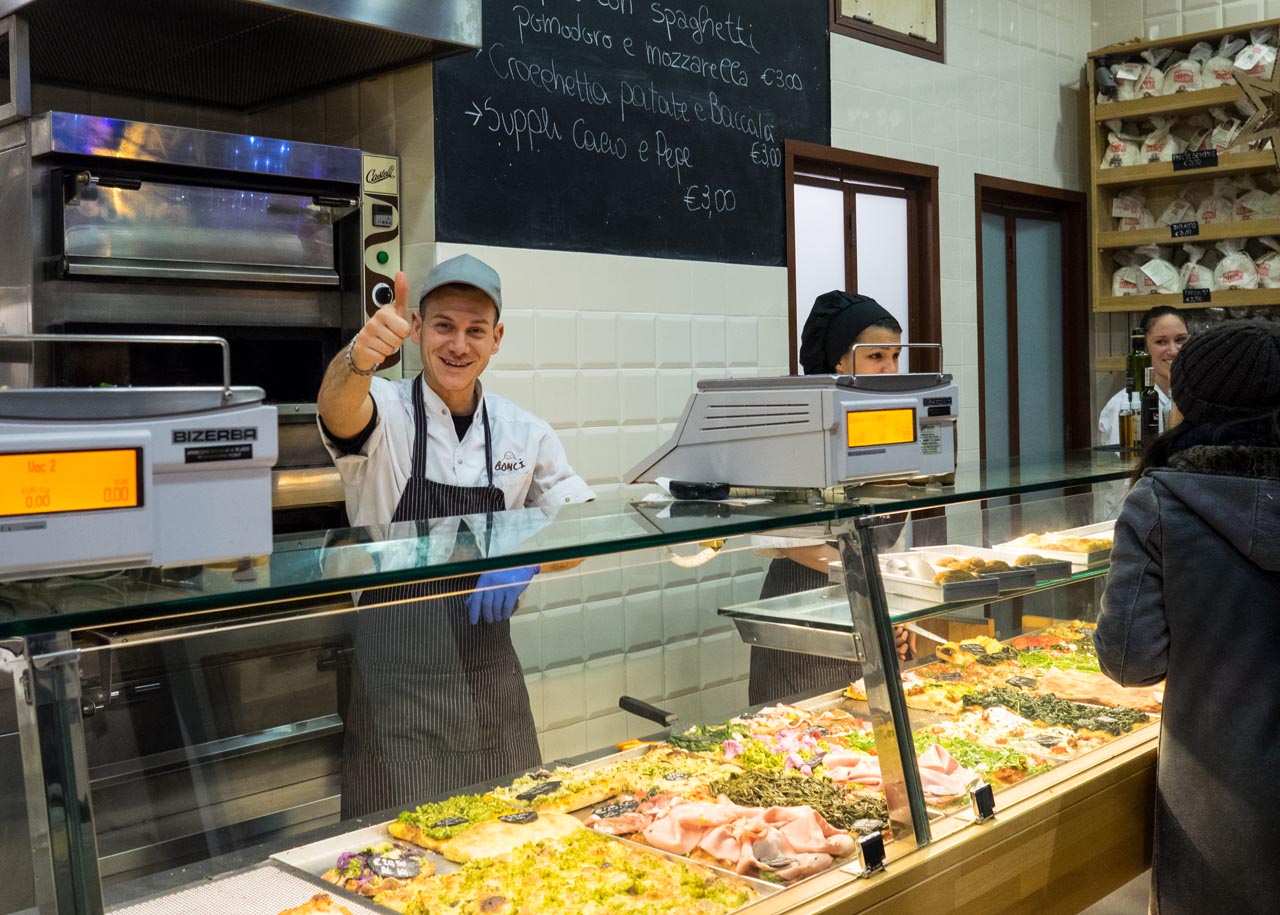 Gelato:
Frigidarium, Via del Governo Vecchio, 112 I love all of the flavors that I have eaten there. You can't go wrong.
Giolitti, Via degli Uffici del Vicario, 40, 00186 This place is a classic Roman gelateria and it is still popular. In the winter they have a walnut gelato that makes my heart sing, while summer is all about fragiolini, the little tiny Alpine strawberries. We never get the whipped cream on top because we would rather just get a second or third scoop of gelato or sorbetto.
Cremeria Monteforte (no website), Via della Rotonda, 22, 00186 This tiny little place is located next to the Pantheon. They only have a few flavors per day and they are all excellent. It's unassuming and not fancy, but delicious.
-Neeley (11 December 2015 – 6 January 2016)
Check out the extra large gallery below for more pictures of Rome!