Last December, we were invited to photograph behind the scenes at a unique Italian Christmas event called Precepe Viventi or live nativity. We thought that it would be a great excursion for our Rome workshop group so we added it to the itinerary. On Christmas morning, we set off from Rome for the Umbrian village of Petrignano di Assisi. Each year, the village honors the tradition of the live nativity invented by St. Francis of Assisi in the 14th century.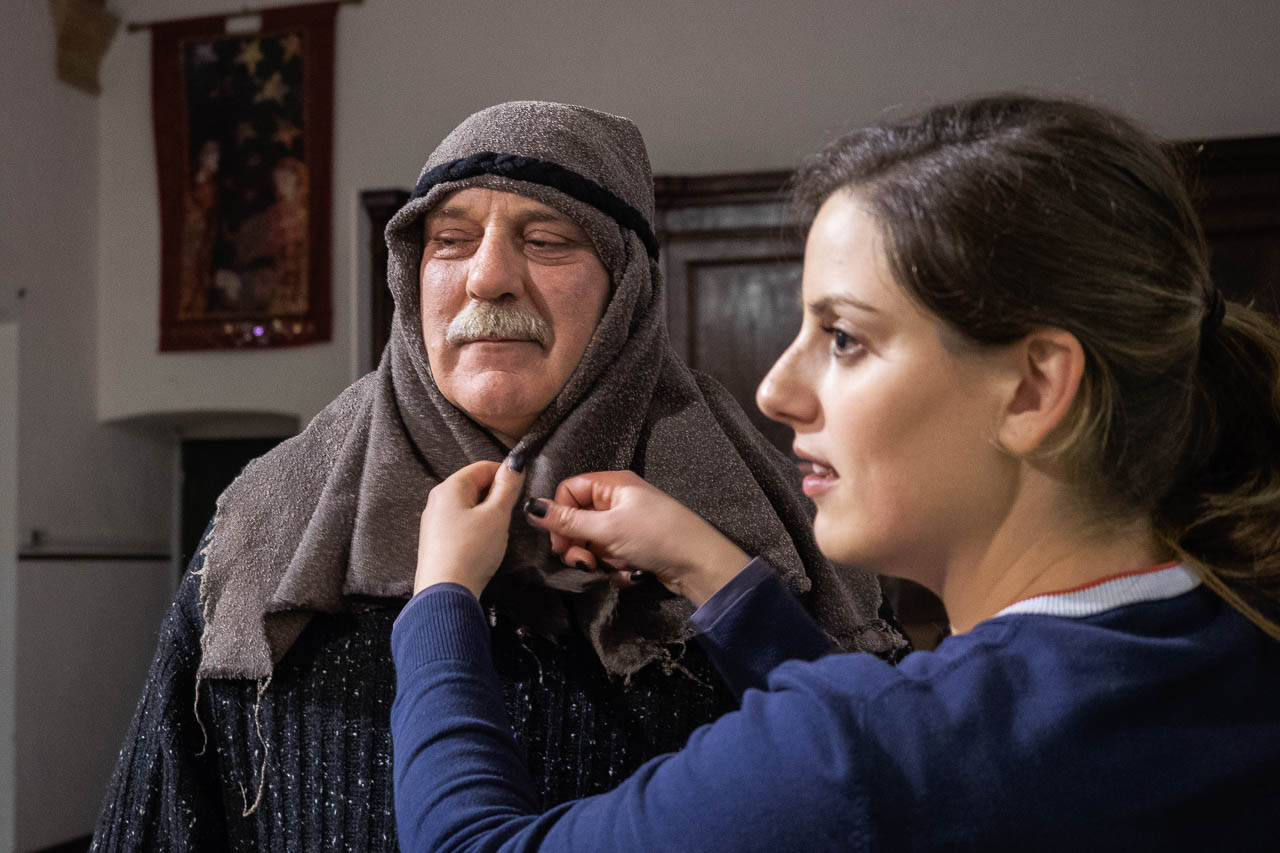 The town's residents designated a section of town that they turned into a small replica of Bethlehem on the night that Mary and Joseph arrived and searched for a place to stay. This live nativity reenacted the events around the birth of Jesus. It began on Christmas night and ended with the arrival of the three wise men bearing gifts for the baby Jesus.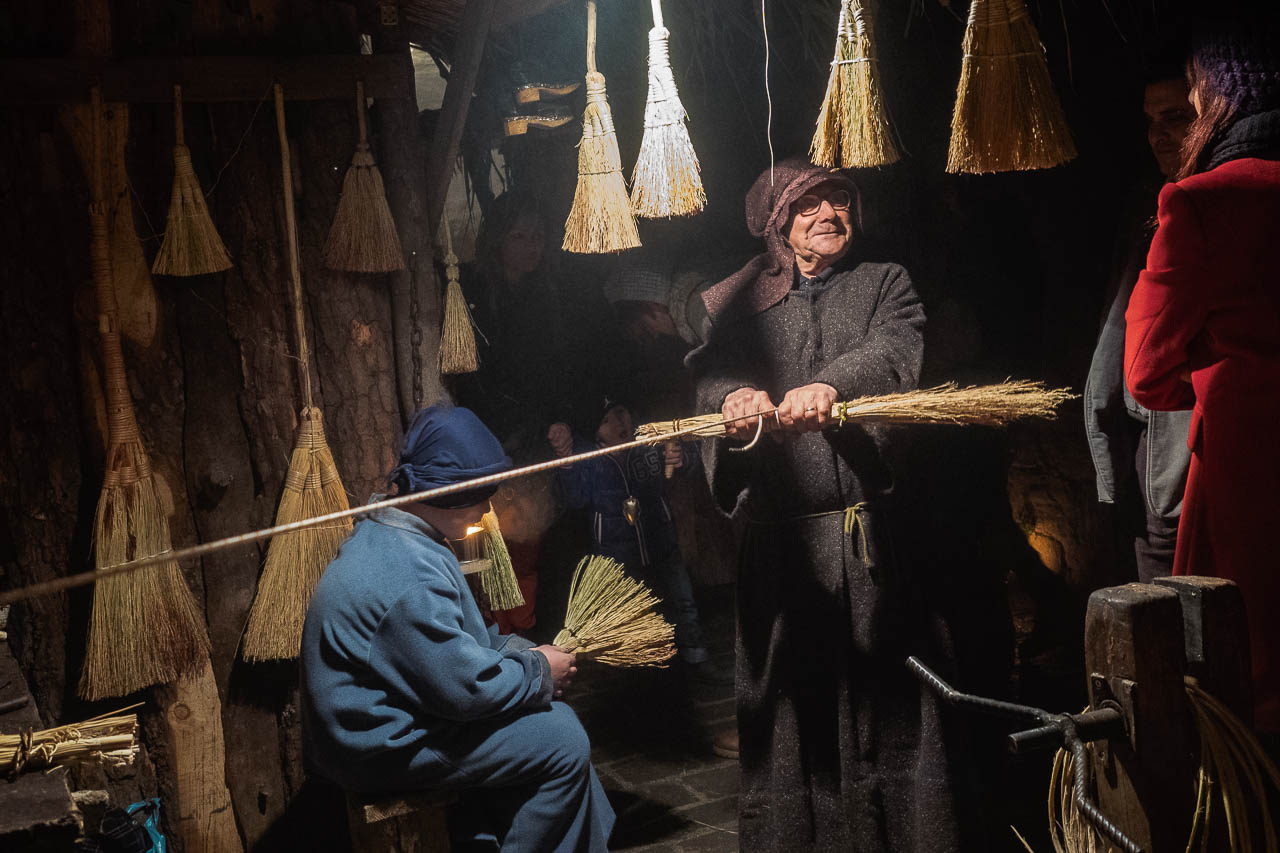 Everyone in the town of Petrignano di Assisi participated. Some designed and built the sets and others designed and sewed the costumes. Other residents dressed up and acted as the citizens of Bethlehem, Mary, Joseph, and the baby Jesus. The villagers of Petrignano spent an entire year designing their mini-Bethlehem and preparing for their annual event.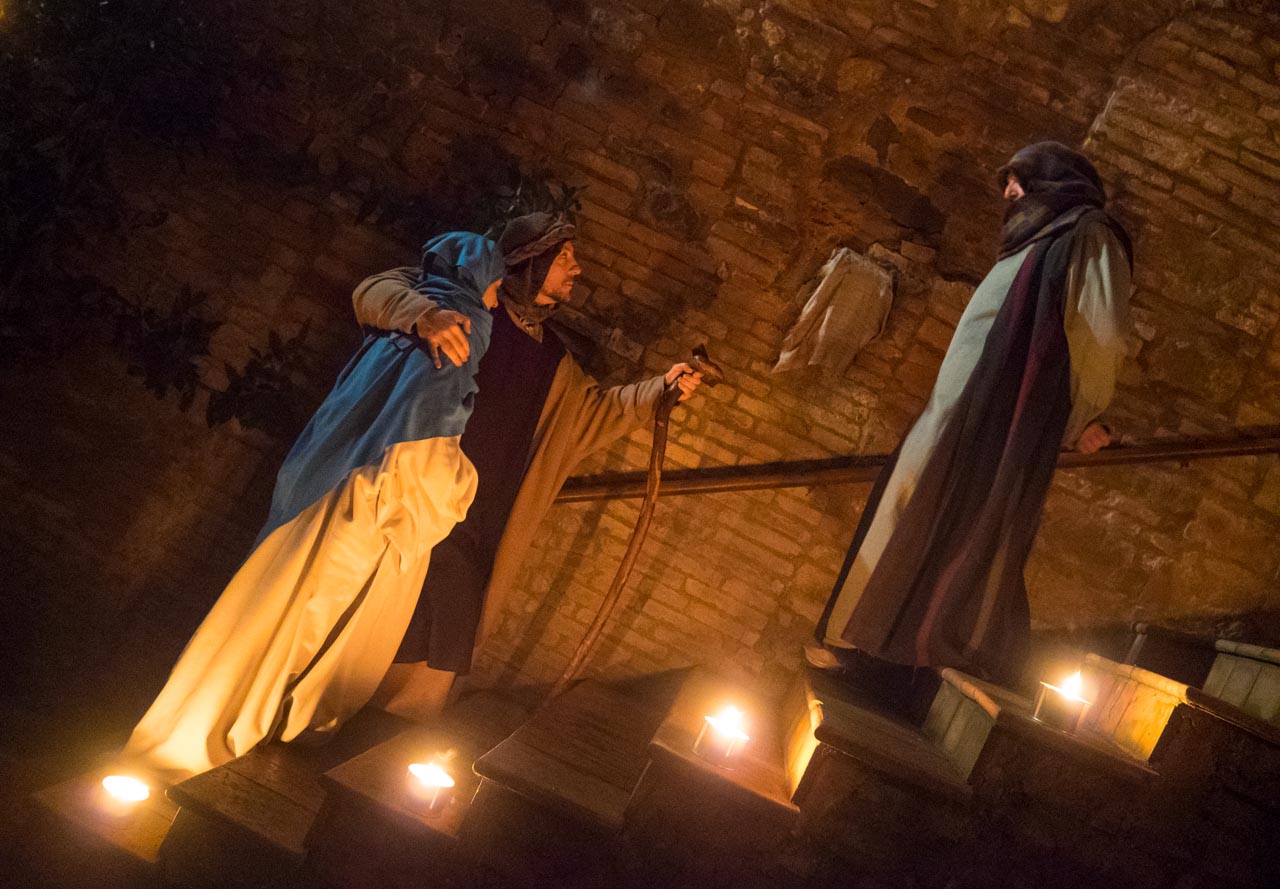 We were quite lucky to have been invited and allowed in before the event began so we could meet the villagers and photograph their preparations that evening. Christmas night was very cold as fog had settled over the valley in Umbria a few days before. To help fight off the cold, they set up small bonfires throughout the staging area creating a gorgeous, dreamlike setting for their Precepe Vivente. It was perfect for photographing the precepe.
The event was open to visitors paying a small fee to wander through as the nativity is played out. It began with Mary and Joseph entering Bethlehem and unsuccessfully seeking a room in an inn. As visitors made their way through the village they met the broom makers, bakers, olive oil makers, woodcarvers, slave trader, cloth sellers, artists, and others. They even had a tent with Roman soldiers and King Herod with dancing girls. At the very end of the precepe the visitors were presented with a manger where they found Mary and Joseph with baby Jesus surrounded by farm animals and children who have come to see the newborn.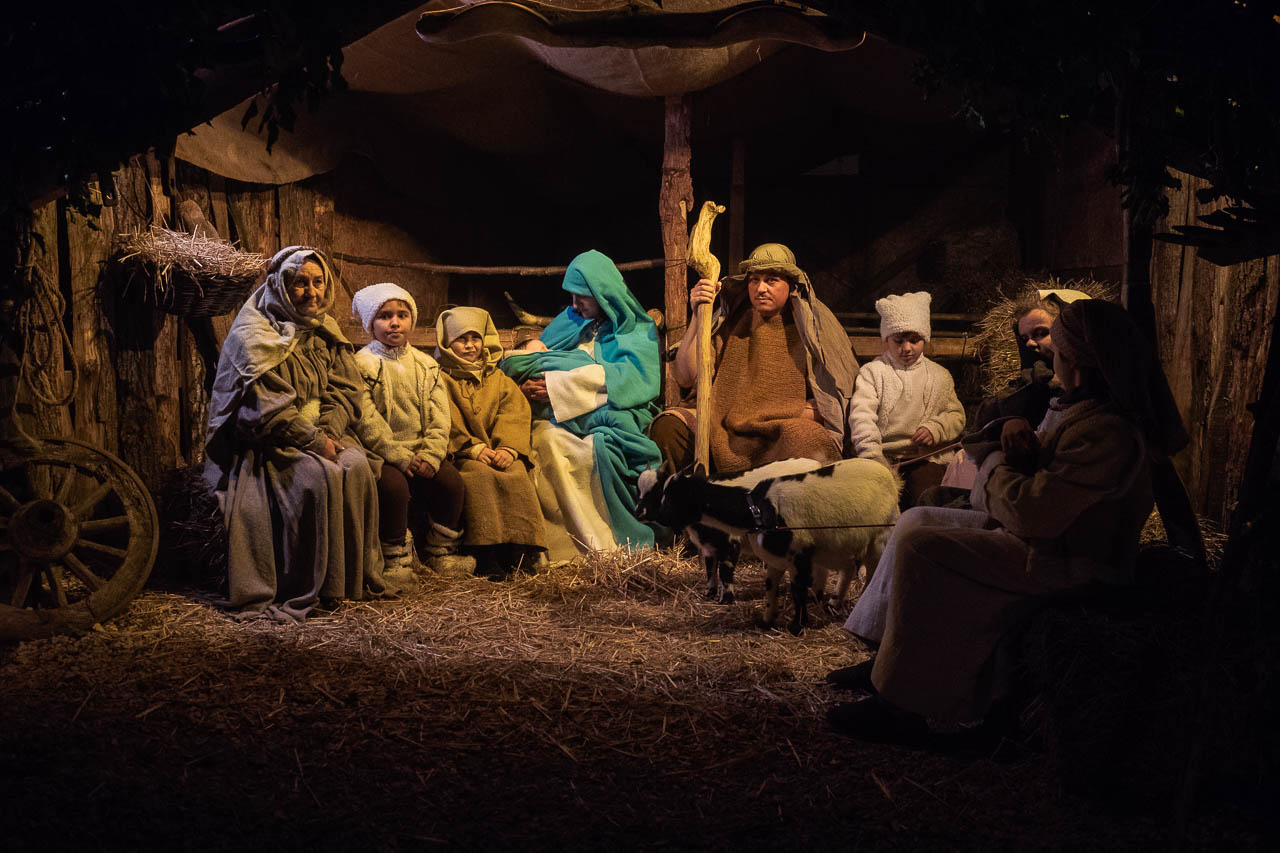 Many towns in Italy have a precepe vivente and it is one of the reasons that Christmas in Italy is so special. We were honored to have been asked to attend and spend time with the wonderful people of Petrignano di Assisi. Included in the gallery below are images of the town of Assisi where we stayed for two nights. It was beautiful to visit during Christmas. The fog and the lights were magical.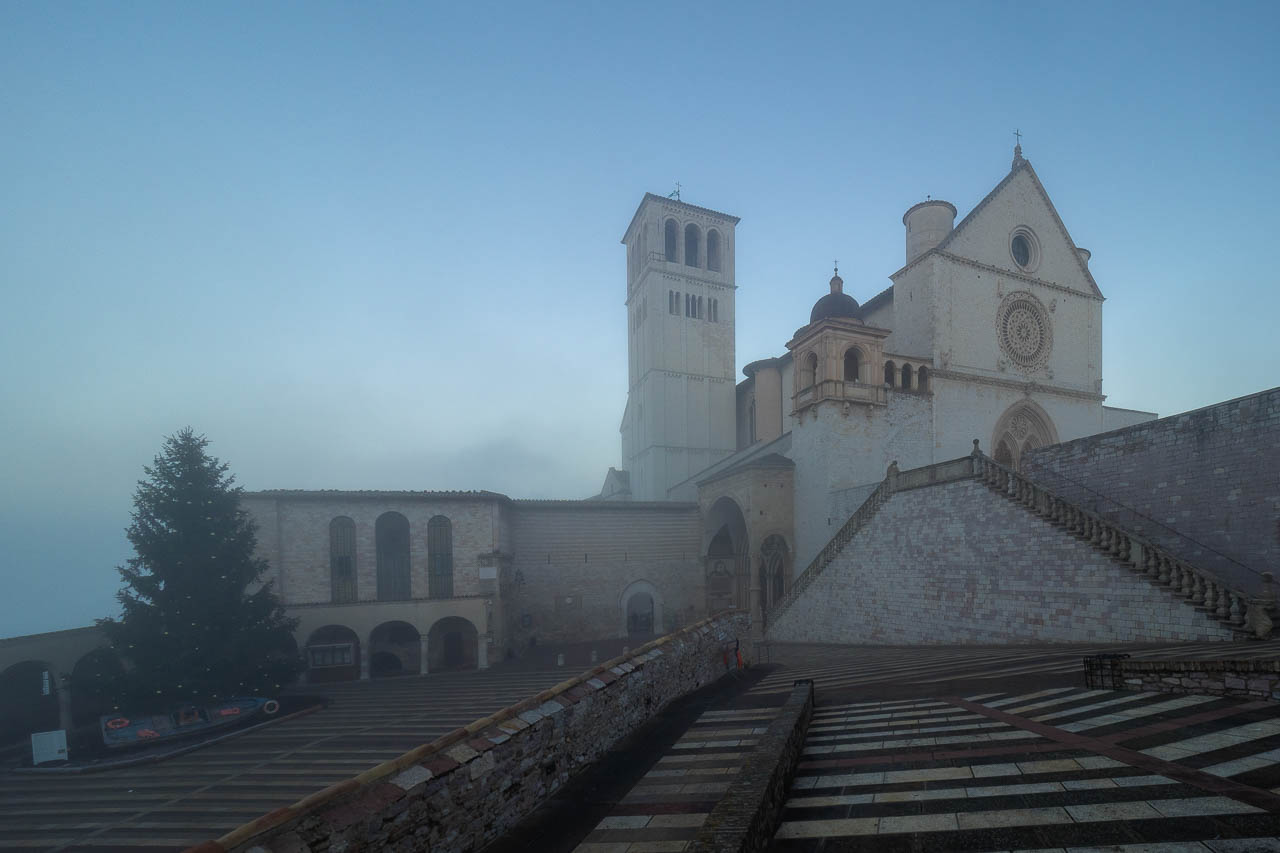 Neeley – Assisi 25-27 December, 2015