Matt and I flew from Kiev to Berlin on November 2. It was nice to be back in familiar surroundings. We have visited Berlin before and wanted to include this fantastic city on our tour of Europe. Matt's sister-in-law has family in Berlin that we met a few years ago at a wedding reception in the Alps. We hit it off immediately and have been promising to visit ever since, and were able to on this visit.

We stayed in Volker and Annalisa's beautiful home in the old American Sector. I love Berlin. It's a wonderful city. The public transportation is easy to use and it's affordable, and there is so much to see and do. Plus, as Matt discovered, they have a really great burrito restaurant, Dolores, and it is San Francisco-themed, so we felt right at home. The food was pretty good too. I will admit that the photos and maps of San Francisco all over the walls made me a bit homesick.
We didn't really have plans to do a lot of sight-seeing, which was good because Matt caught a little stomach bug that kept us in for a couple of days. We did take a day to go out to Potsdam and hire a couple of bikes to tour around Park Sansouci. Park Sansouci is the park that surrounds the former summer home of King Frederick the Great, King of Prussia. It's one of our favorite places from our last visit to Berlin and we have wanted to tour the massive grounds by bike.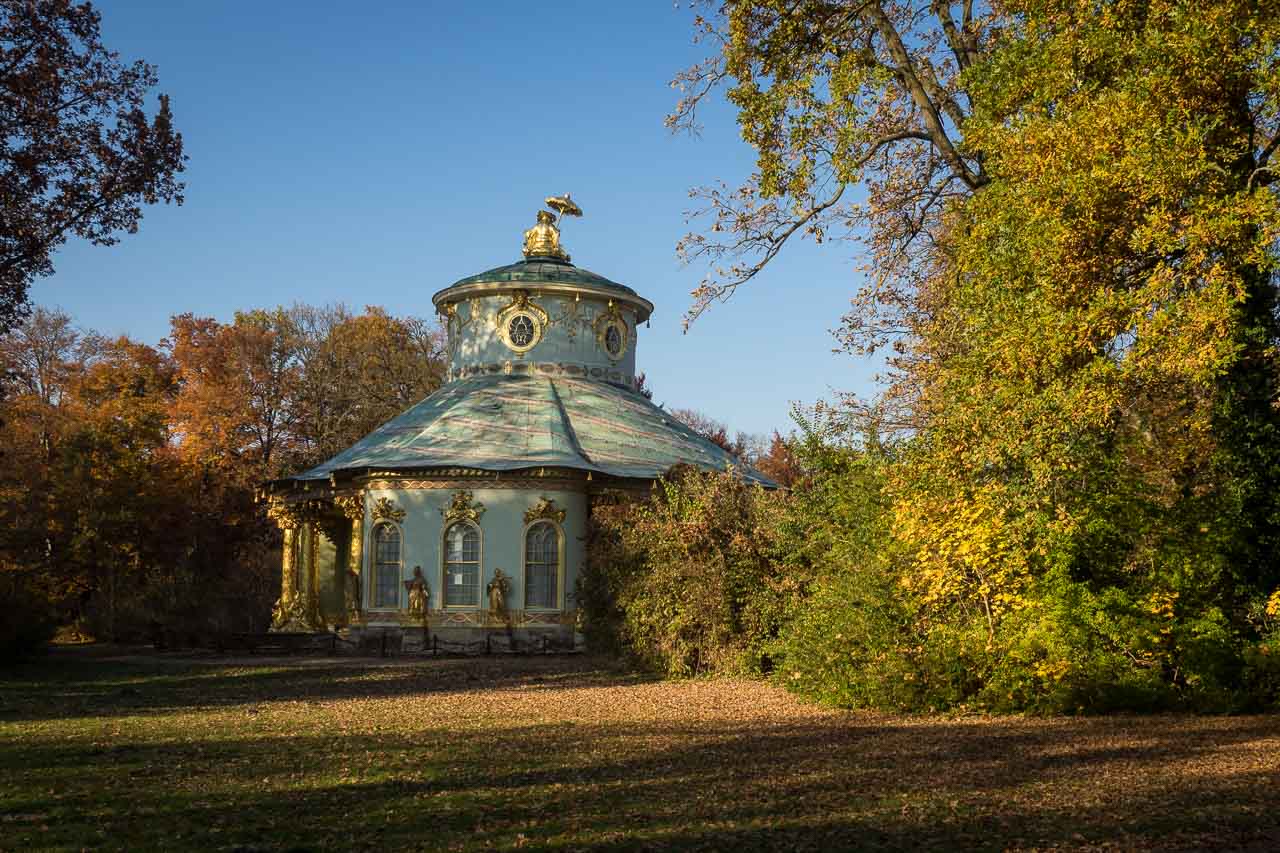 Luckily it was a beautiful fall day. By mid-day it was warm enough out to bike without our coats. Of course, we got so caught up in seeing all the beautiful and historical buildings in the park and enjoying the fall colors that we lost track of time. Our ride was made more exciting by the early setting of the sun, which brought both darkness quicker than we expected and the bitter cold. We scrambled to get the bikes back before dark. If it wasn't for our biking as fast as we could, we would have frozen. The last bit of the ride was a blur. But we did it, all 20 or so kilometers and we would do it again, though I would prefer to do it in the summer when the days are longer.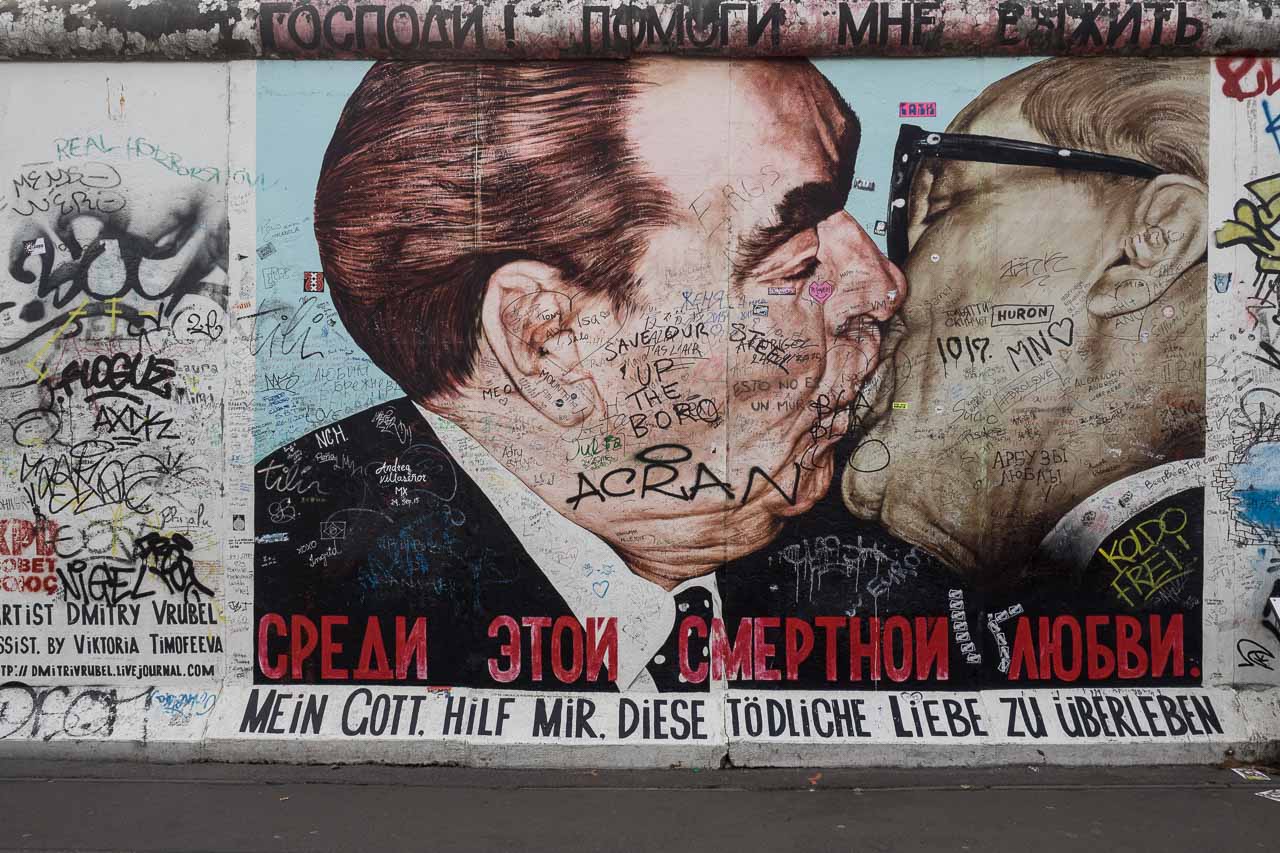 This visit we also finally made it out the famous East Side Gallery. This outdoor gallery is in the former East Berlin and was created in 1990 using a 1.3 km section of the old Berlin Wall as a canvas. Over 100 artists were asked to come and paint murals on sections of the wall. You might recognize some of the paintings, one of the most famous is by Dmitri Vrubel titled "My God, Help Me to Survive This Deadly Love" of the kiss between East German President Erich Honecker and Soviet Premier Leonid Breznev.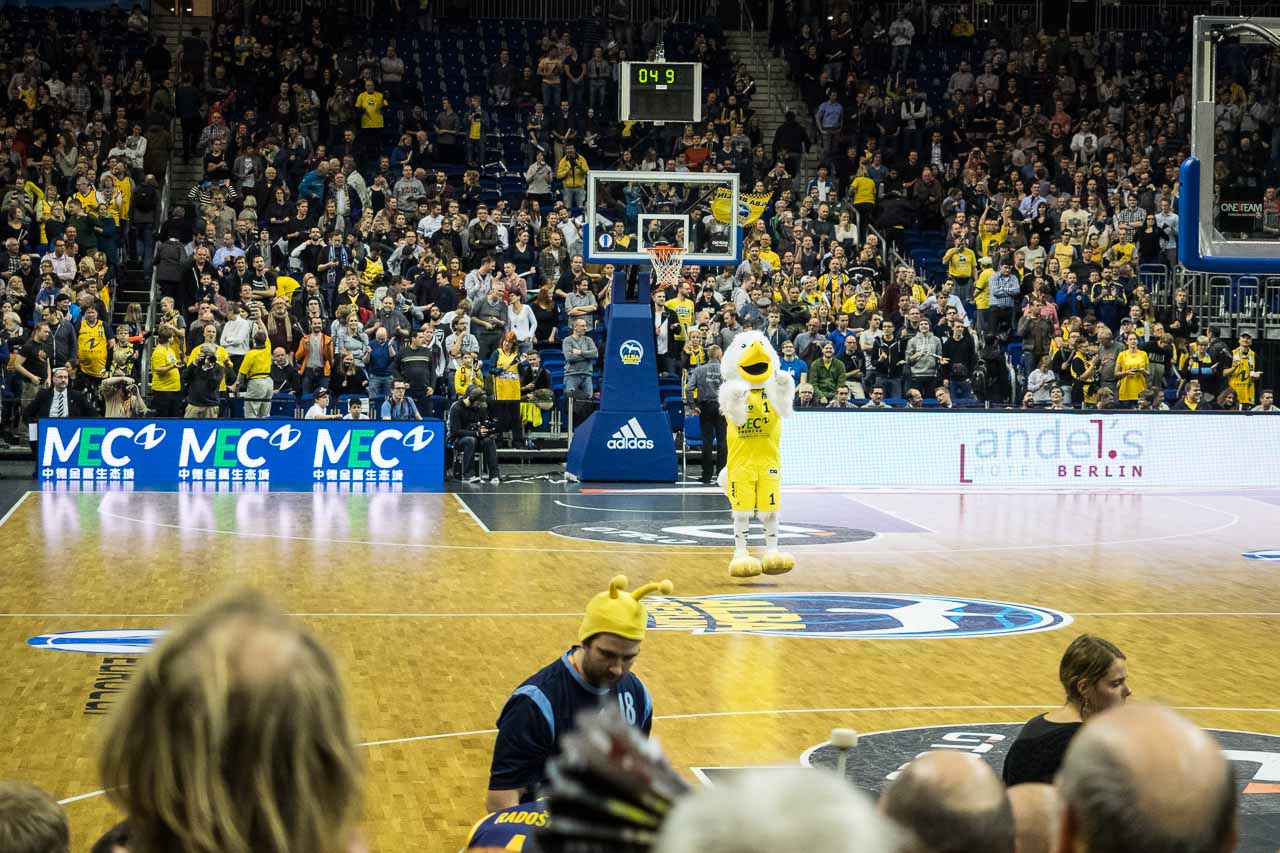 One of the highlights of our short visit was to go to a professional Eurocup basketball game. Annalisa, Volker, and their daughter Dorothee, are big fans of Berlin's basketball team, Berlin Alba (short for Albatross). In fact, Dorothee, holds season tickets and took us to a game. It was fun going to see an American sport played in another country. The Alba fans are no different than the fans of the Lakers, the Bulls, or the Warriors. They scream, yell, wave foam fingers, and chant. It was loads of fun and if we lived in Berlin, I would probably be a season ticket holder too. It helps that season tickets cost much less in Berlin than in Los Angeles.
After a week of catching up on editing photos, seeing family and a few sights, we had to stay farewell to Berlin. We were off to Dresden using our Eurail Pass again.
-Neeley (travelling November 2 – 8, 2015)