It's Friday night and we are packing our things up as we leave Mazatlan tomorrow morning. We've spent the past week in two different beach towns, La Paz and Mazatlan, and rode a ferry overnight to cross the Sea of Cortez (the longest time I can remember being on a ship of any type).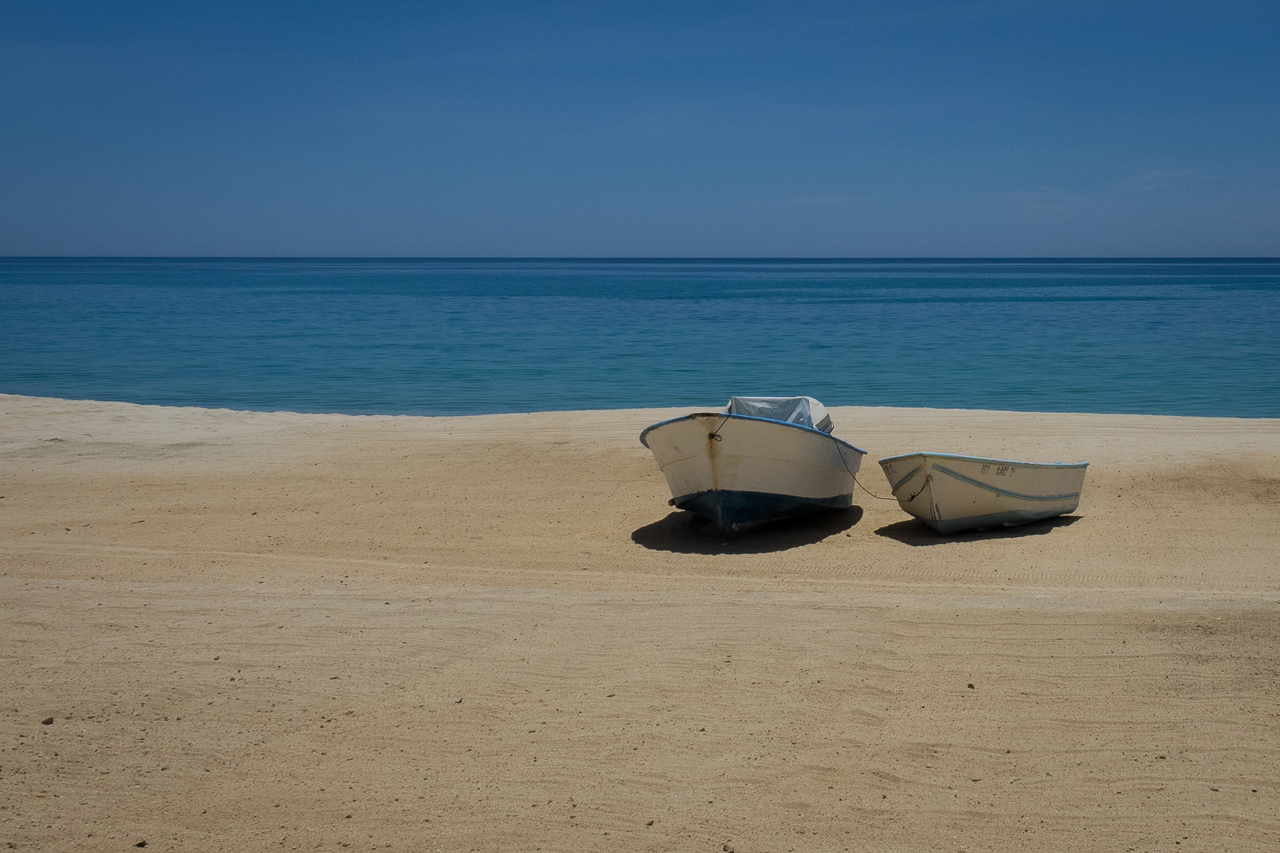 When we left San Jose del Cabo we traveled a slightly more scenic route up the coast, driving through some beautiful beach towns. Stopping in one, Los Barriles, for lunch, and another for some pictures. I can imagine us staying here on a vacation in the future when we just want to sit on the beach. Smooth clear water and white sands.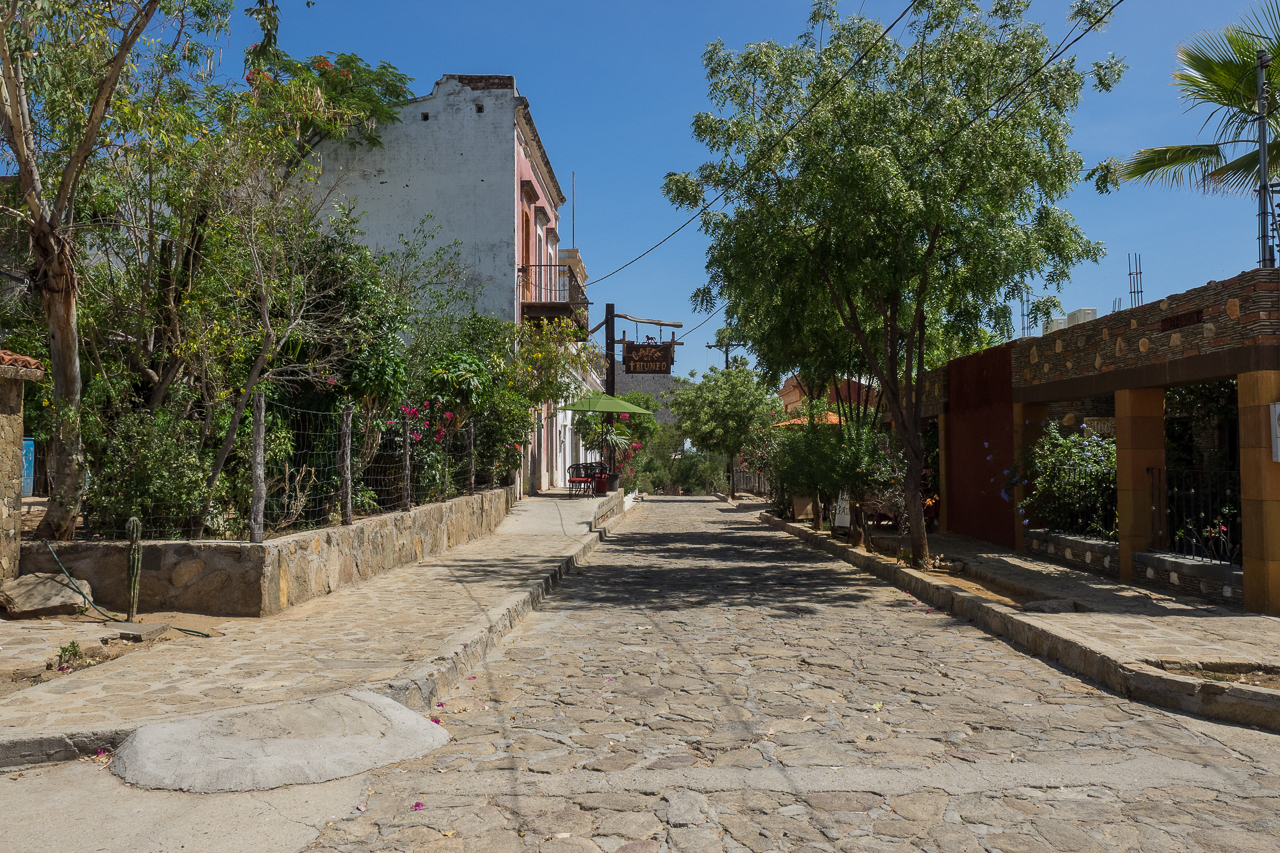 Further north we drove through El Triunfo, a former silver mining town, that was quaint and starting to develop a bit to appeal to tourists. The original smoke stack in the middle of the desert town was designed by Gustav Eiffel (of tower fame).
La Paz is located on the southeast side of the Baja peninsula, north a few hours from San Jose del Cabo, with a relatively large population of over 200,000. We rested in a business hotel about half mile away from the beach to take advantage of the faster internet, rather than the beach views.
On the second second day there we arranged for a snorkeling trip out to Isla Espiritu Santo, a "UNESCO Biosphere Reserves". La Paz was not filled with American tourists, but mostly nationals on vacation, as we discovered when we went snorkeling. Except for a couple that were originally from Greece & the UK, we were the only people who spoke English. This was in stark contrast to the Cabo San Lucas/San Jose del Cabo were we had just spent a couple days. It was an interesting change, and nice to be somewhere different without hearing English everywhere.
Neeley and I swam very close to the sea lions that live in a little colony off of Isla Espiritu Santo (video in the near future when I'm able to get the videos together) then we stopped for a lunch of ceviche on IsIa Partida's amazingly beautiful beach, Ensenada Grande.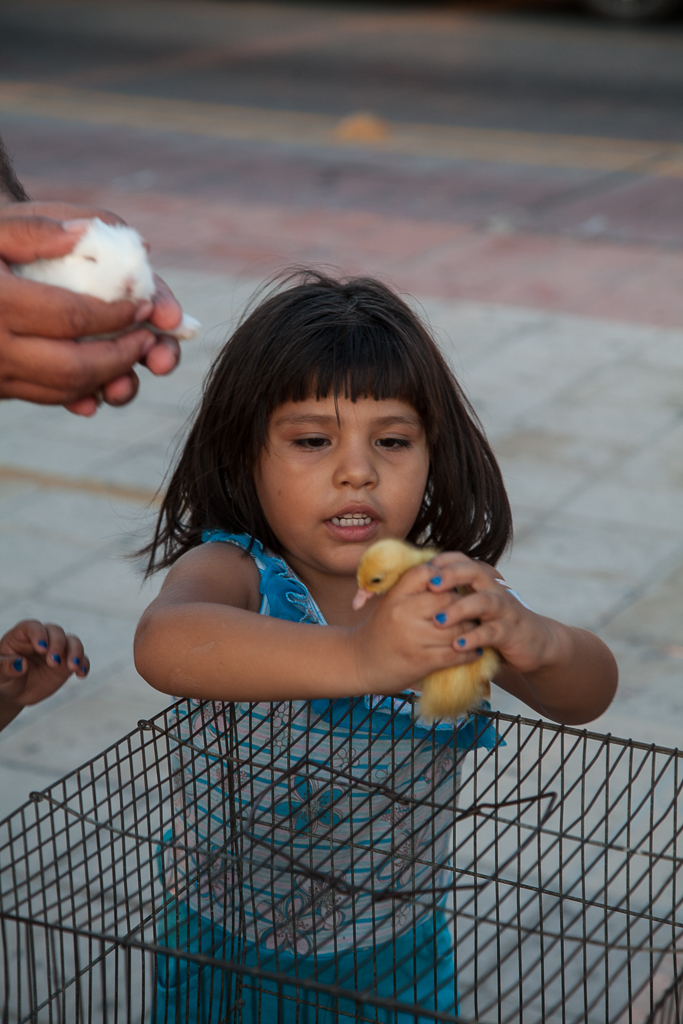 On our last night in La Paz, I ran out to get some pizza about five blocks from the hotel and discovered that La Paz has no street lights. I've lived in areas without street lights, but not large cities. It was amazing to me how I suddenly had irrational fears because of the dark. You imagine things that aren't there, ready to pounce, and suddenly my five block walk to a pizza place seemed like an excursion into dangerous territory. There was no real risk, except for a couple pot holes in the sidewalks and people saying "hello" as I walked by them. I'm hoping that as we continue to travel and explore, my irrational side stops seeing things like this, and instead views it as an adventure to conquer, because rationally that's what this is.
-Matt